Ashes of Creation is making its way to PAX West, but before it does, its got a lot to show off. A new pre-alpha video from the sandbox MMO has introduced a wealth of new information including details of some of the game's archetypes and a start date for what it's calling "alpha zero".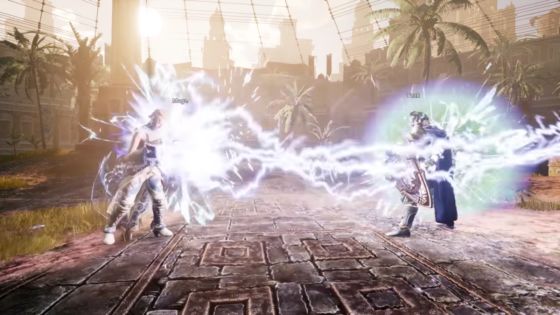 The video, hosted by Intrepid Studios' Seven Sharif, goes into some deep information about four of the game's eight planned classes, with details on each of their skills and abilities. The video also touches on some of the aspects of the game's Node system as well as how combat and skill advancement will operate.
The pre-alpha demo that will be on the PAX West floor will feature two modes; a PvE encounter set in an open world area where players will be able to gather materials and lead a caravan to a nearby Node, and a 4v4 PvP arena where teams will fight each other for control points.
Ashes of Creation will kick off its very first alpha test, codenamed Alpha Zero, on Friday, December 15th. Access to this specific test is available as part of a weekly raffle to those who have registered on the game's website. You can also take a look at the complete pre-alpha presentation below.
Our Thoughts
This has been the most concrete information about gameplay and mechanics that Ashes of Creation has put out yet and is offering probably the best look at what players can expect heading into alpha testing. We are looking forward to hearing and seeing more!
Source: YouTube
Articles Related to Ashes of Creation
Ashes of Creation Details its Grouping Systems
Confusion Spawned by Ashes of Creation Referral Program Report
Ashes of Creation Wraps Up Funding at $3.2M
Related:
Alpha Test
,
Ashes of Creation
,
News
,
Sandbox MMO
,
Video