If it wasn't made plain over the course of Ashes of Creation's crowdfunding, then the figure in this story's headline should drive home the point: people really want this game to be a thing. The Ashes of Creation funding drive has wrapped up to record-breaking numbers on the Kickstarter platform.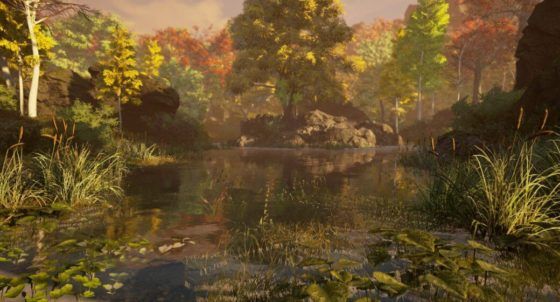 Here are the hard numbers: $3,271,809 was offered up by 19,576 backers to make Ashes of Creation the most-funded MMO on Kickstarter according to an announcement from Intrepid Studios. CEO Steven Sharif is, rather obviously, grateful to those 19k fans. "This is simply stunning. We cannot thank the fans of Ashes of Creation enough for their support," said Sharif in a statement.
If you think you're out of the loop for buying in to Ashes of Creation, you probably don't pay attention to crowdfunding much, as the devs will allow additional pledges to be bought and existing pledges to be upgraded on their official website during the month of June. No early bird packages will be allowed, but all other pledge tiers should be in place. Additionally, the devs will be unveiling new stretch goals for all backers, Kickstarter or otherwise.
Ashes of Creation will be making "special announcements" regarding the game in the next couple of weeks, but for now, the team begins the work of making the game they promised come to life. "We promise we won't let you down, and we're absolutely thrilled to find so many like-minded gamers who want to see the MMORPG genre truly move forward," said Sharif.
Our Thoughts
So much for avoiding scope creep. Despite that cynicism, we'll give the devs of Ashes of Creation the benefit of the doubt and look forward to hard reveals of how this highly-anticipated sandbox MMO will look, feel, and especially play.
Source: press release
Articles Related to Ashes of Creation
Ashes of Creation Q&A Talks RMT, Crafting Progression, and PvE
Ashes of Creation Cinematic Trailer Unveils Stealth Mechanics
Interview: Ashes of Creation on Building Their Virtual World
Related:
Ashes of Creation
,
Crowdfunding
,
Kickstarter
,
News
,
Sandbox MMO