Online game operator Asiasoft officially launched its gaming portal, Playpark.com, in the Philippines today and had revealed new titles that will be added to the roster of games that it currently publishes and distributes. Most online games like Heroes of the Storm, Strife, DC Universe Online and Phantasy Star Online 2 can be accessed through the Playpark website, now available to most countries where Asiasoft operates including Malaysia, Singapore, Thailand, and Vietnam.
The launch had unveiled Cabal 2 as one of the new titles for the portal. Revealed first in South Korea in 2010, the game was the sequel to the 3D MMORPG Cabal Online. Cabal 2 was an action MMORPG that highlighted combat features like Continuous Trigger Skills and Kill Moves that can be used against tough dungeon monsters or versus other players in PvP Battlegrounds. The game was developed using the CryEngine3 graphics engine so we're expecting to see more fluid combat action.
Apart from Cabal 2, Asiasoft will also publish the MMOFPS Special Force 2 and make one of their existing games in the portal, the English version of World in Audition, available in the Philippines for localization. Special Force 2 was developed with Unreal Engine 3 and was a rank up its predecessor in terms of graphics and has an improved weapon customization feature. World in Audition was the sequel to the casual but fun rhythm game Dance Battle Audition.
Tapping further into the mobile market, Asiasoft expanded their current roster with titles such as the online action RPG Heart Castle and the mobile MOBA Destiny of Thrones. Destiny of Thrones is currently in its second closed beta phase and can be downloaded for the iOS and Android at Asiasoft's mobile gaming website CIBPlus.com, which would also soon be integrated into the Playpark gaming portal.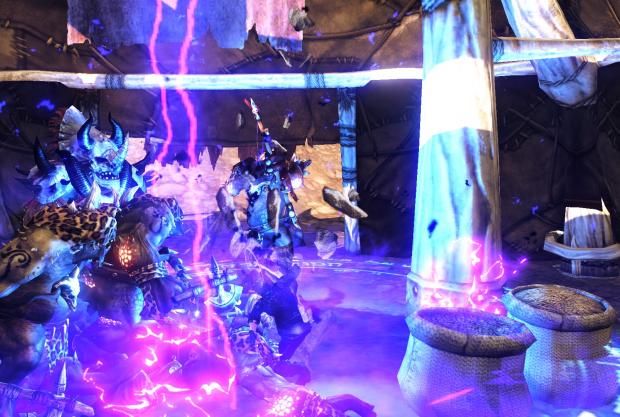 From Jake San Diego, General Manager of Playpark Philippines:
"We've got the most anticipated online games under our belt, and we're bringing in even more games down the road, so we're excited to see what the future holds for online gaming in the Philippines now that Playpark is here and here to stay."
The newly launched Playpark website in the Philippines also includes titles from Level Up! Games, which was acquired by Asiasoft last year.
Related:
Asiasoft
,
Event (Real Life)
,
MMO