It was hyped in South Korea as the "Asian World of Warcraft" and it was even featured in Crytek in various highlight reels, but that won't stop the Cry-Engine powered Asta from shutting down in South Korea on August 23. The game had gone very silent after its first update in December 2013, which made fans unsure about the future of the game.
Asta: The War of Tears and Winds is published by NHN, which is now shifting to mobile games, which is a probable reason for the sudden shut down. The Chinese server of the game was announced last year, but it seems now that the game won't launch at all in any region.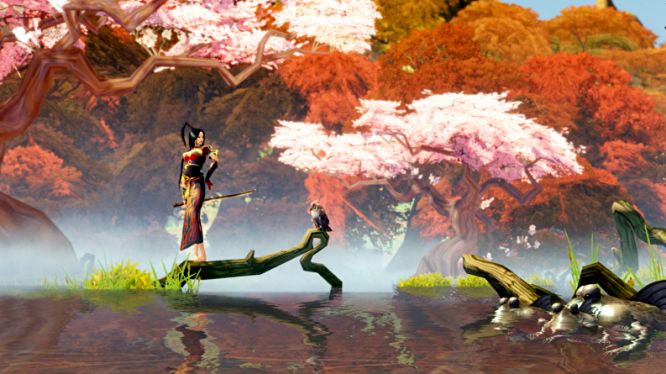 Perhaps being dubbed the "Asian World of Warcraft" brought too many high expectations that the game simply couldn't fulfil in its open beta phase, but I guess we won't find out the exact reason for the shutdown.
ASTA: The War of Tears and Winds is an MMORPG created by South Korean developer Polygon Games. The game first went into development in 2010 and entered its open beta testing in mid-October 2013. The game takes place in a high fantasy setting heavily inspired by the East Asian myths, legends and philosophy. The game features two warring factions, large scale player versus player and realm versus realm combat.
Source: MMO Culture
Related:
MMORPG
,
News
,
Shut Down