The Atlas Reactor closed beta test begins today, 15 April 2016. Atlas Reactor is a competitive team-tactics game from Trion Worlds, and the move to Closed Beta has brought several new features to the game. Players will be able to experience the story of the game through Seasons. In addition, the Atlas Reactor closed beta sees the introduction of new Freelancers and a new map.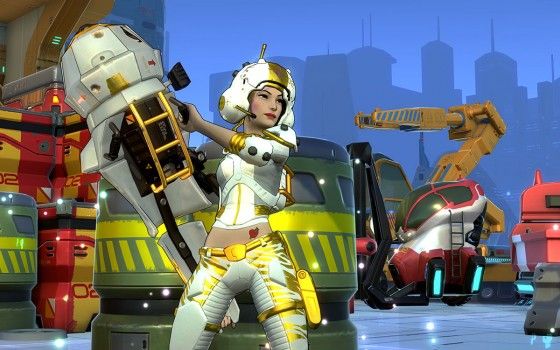 The seasons deliver content in various ways, and tell the story of Atlas Reactor while the player experiences them. Players can enter seasonal matches and complete special quests earn to seasonal rewards, such as special loot which can be broken down into components for new items. Each season will last approximately three months, and new chapters within a given season will unlock every few weeks, bringing new lore, quests, and challenges. A new map, a top secret EvoS lab, is in the works, and players will be able to explore and unravel its secrets. Additionally, the first of several new freelancers which will be introduced during the closed beta has been unveiled. Elle is a brutal and powerful assassin with a plasma gun, who specializes in making a gigantic mess of the opposition. Additional Freelancers will be revealed over the course of the beta. Numerous UI and performance enhancements have been added, as well as the first installment of the game's Spectator mode.
Players who wish to try and obtain an entry key for the Atlas Reactor closed beta test can sign up at AtlasReactor.com, or they can gain immediate access by purchasing a Founder's program pack.
Our Thoughts:
This looks like a fun game, to be quite honest, and it looks like it may also have been designed with an eye to eSports. We're really excited to see what players think of it as the beta progresses, and also to see what these new characters are all about!
Source: Press Release
Related:
Atlas Reactor
,
Beta
,
MOBA
,
News
,
Strategy
,
Trion Worlds