People who are interested in trying out Atlas Reactor can now do so for free with the addition of Atlas Reactor Free Mode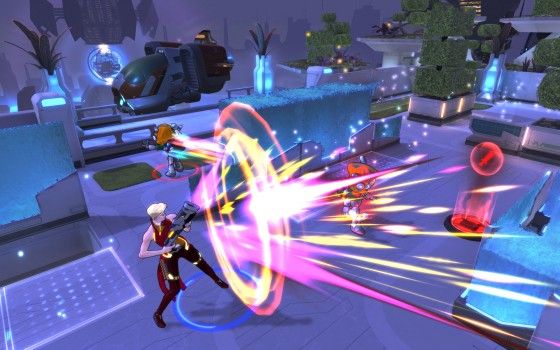 Free Mode will give players access to a rotation of Freelancers unique to each player that will change each week. Players of Free Mode will be able to earn reward caches which can include skins, taunts, emotes and other cosmetic items, though there will be a limit of how frequently Free Mode players will be able to open these caches. If players like what they see, a simple purchase of the full title will completely unlock the game, giving players access to the full roster and a variety of other game modes.
Free Mode is set to launch for Atlas Reactor on August 9th on Steam. The game is still listed as being in a closed beta state.
Our Thoughts
Atlas Reactor is a lot like chess with unique heroes, and plays very swiftly even thought it's a turn-based game. If you've always been curious to see what it's all about, this sounds like a great way to introduce new players to the game and give them a taste. The limitations do seem a bit tight on paper, but the minimum asking price of $20 is a small entry fee for what's probably one of the more unique multiplayer PvP games going.
Your Thoughts
What do you think about Free Mode? Does this make you want to give the game a shot? Give us your opinions below.
Source: Official site
Articles Related to Atlas Reactor
Atlas Reactor Closed Beta Preview
Atlas Reactor is a Chain Reaction
Atlas Reactor: First Look at Trion's New Team Tactics Game
Related:
Atlas Reactor
,
Early Access
,
Game Mode
,
News