The world of sci-fi Freelancers is heading to some new and distant shores starting today. Trion Worlds has announced an Atlas Reactor Chinese launch, bringing the turn-based team multiplayer title to players in the region.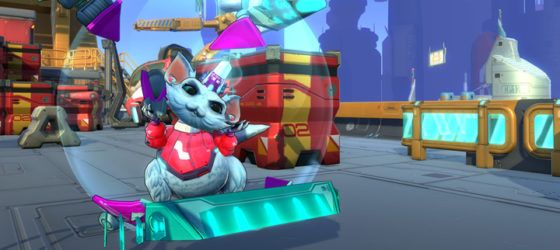 Atlas Reactor will make its debut to Chinese players with a simplified Chinese translation and distribution through Steam. The arrival of Atlas Reactor is the second Trion Worlds title to make its way to the region, following the boxy MMORPG Trove.
According to Trion Worlds CEO Scott Hartsman, it was the Chinese fanbase that urged the move to bring Atlas Reactor to the country. "Chinese players have fully embraced Trove and have been asking for a fully localized version of Atlas Reactor as well," said Hartsman. "We couldn't be happier to bring it to them. Atlas Reactor's exciting and competitive take on the turn-based strategy genre as well as its compelling cast of characters make it a great fit for China."
Our Thoughts
We're not going to pretend that we have our finger on the pulse of what sorts of multiplayer games Chinese players want, but we're definitely happy to see that Trion Worlds has developed a fanbase in the region. We hope that this Chinese launch will be a successful one for Atlas Reactor, which still remains one of the single most unique multiplayer games in the space today.
Source: press release
Articles Related to Atlas Reactor
Atlas reactor Review
Atlas Reactor Adds a Frosty Freelancer and Mad Love
Atlas Reactor Game Page
Related:
Atlas Reactor
,
Chinese Launch
,
Multiplayer
,
News
,
PvP