Do you like data? Nah, neither do I. How about data in a friendly graphical format? It's nearly the Atlas Reactor one year anniversary and the turn-based multiplayer PvP'er has put together a neat little infographic full of trivia from the game's first 12 months of operation.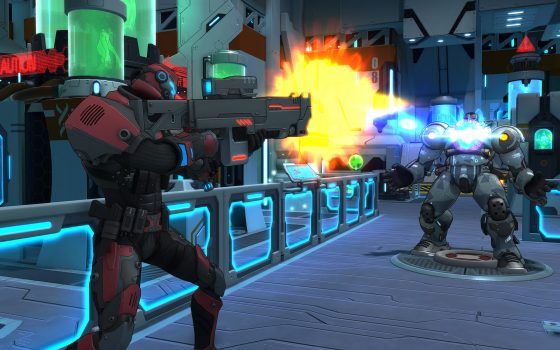 The infographic provides a quick look at the number of Takedowns, PvP kills in Ranked, and other stats. To date, there have been over 21 million Takedowns, over 7 million PvP kills, and the highest level Freelancer is a level 123(!) Kaigin.
Atlas Reactor is officially one year old this coming Wednesday, October 4th. While there's no word on whether there will be any sort of in-game celebration or other shenanigans yet, you can at least take a look at the infographic below and marvel at the playerbase's dedication.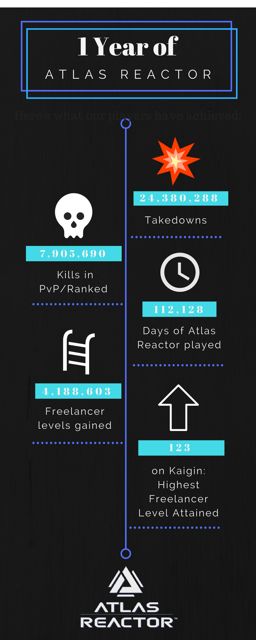 Our Thoughts
Seriously, level 123? Yowza. Here's hoping we never cross paths with that Kaigin. Our sincerest congratulations to the Atlas Reactor team and Trion Worlds for what's easily one of the more unique online multiplayer PvP titles out there. We're looking forward to more.
Source: press release
Articles Related to Atlas Reactor
Atlas Reactor Review
Atlas Reactor – Prep Phase
Atlas Reactor Season 3 Arrives
Related:
Anniversary
,
Atlas Reactor
,
Infographic
,
Multiplayer
,
News
,
PvP