Aeria Games, the developer who created F2P MMORPG's such as Wartune and Scarlet Blade, has revealed news about the endgame content of their latest game; Aura Kingdom. Aura Kingdom will also be going into the beta phase on December 16th which is called 'the Founders Beta'. Anybody who has bought, or is going to buy a founder's pack, will be able to participate in this semi-exclusive beta. These players will also be able to play during the special closed beta, which starts directly after the Founders Beta has come to an conclusion.
One of players' primary motivations throughout Aura Kingdom will be to stock up on as much of the companions known as Eidolons. While several Eidolons are granted at certain level milestones, the rarest and most powerful will require dedicated groups of adventurers to track down together. Bosses in high-level dungeons will have chances to drop rare key fragments, which will unlock access to new Eidolons once players have collected enough fragments.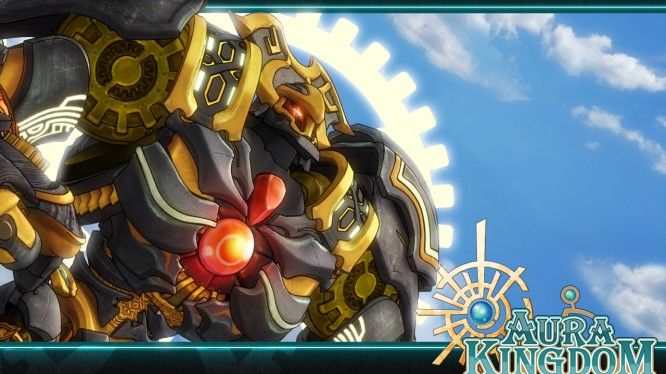 Players will also be able to foster their communities with so called guild towns. Established guilds that have advanced to a high rank will have the opportunity to create these towns which only their guild members can visit. Besides all the fun stuff you can do as a player, there will also be the NPC's who will keep you occupied once you are in your guild-town. Once a guild town reaches a certain state or level, guild towns can also spawn unique Eidolons that require a group of guild members to defeat. Much like dungeon bosses, these Eidolons have a chance to drop key fragments that can eventually enable a player to summon them as their own.
If you are looking for a little more competitive gameplay, high-level players can engage in 5v5 (PvP) matches in the Arena. Groups will be able to queue up for these Arena matches throughout the day, facing an opposing team in a deathmatch battle. In addition, players can also queue up for Battlefield matches at particular times each day. Battlefield matches are also 5v5, but feature a capture point-style game mode over vastly different terrain. This will of course require even more tactical gameplay than the normal 5v5 deathmatch battles, so you guys better come prepared.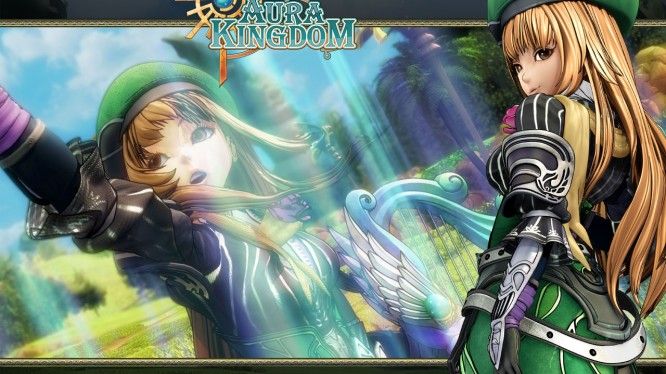 Founder Packs.
Aura Kingdom will be free to download, and like all Aeria Games titles, will be free-to-play. For earliest access to the game on December 16th, players can purchase a Founder's Pack now.
Aura Kingdom Founders will make their mark in the game with exclusive in-game titles, items, and the ability to reserve their character name before launch. So your account will not be wiped clean before the launch of the game, which gives you a head start on the rest. Four different Founder's Pack options are available, all of which include access into the exclusive Founder's Beta phase beginning on December 16th. In addition, all Founders are guaranteed access into Aura Kingdom's restricted Closed Beta, which will follow shortly after the Founder's Beta concludes.
Of course, no Founder's Pack would be complete without a large collection of valuable items. Several vanity items such as a Tanuki pet and Phantom Wolf mount are available, as well as an exclusive in-game Eidolon that will never be available again! Diamond packs also offer physical items on top of the virtual goods, including a cute plushie and limited-edition Aura Kingdom playing cards featuring unique artwork on each individual card.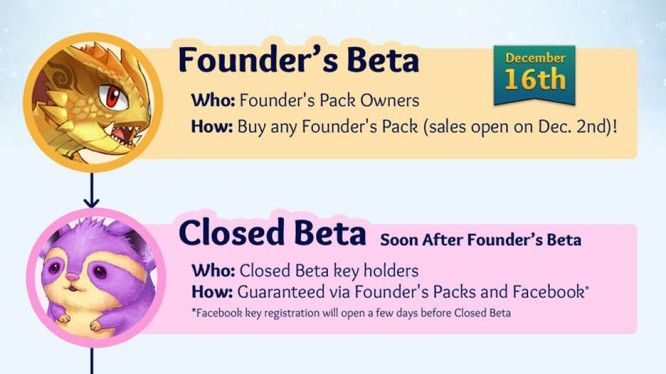 To find out more about Aura Kingdom, visit the game page.