Update August 13:
It turns out that its depiction of marijuana is what got DayZ dinged during the classification process in Australia. Though it wasn't known at the time the entire game was at risk of being removed from sale in Australia. This ultimately left Bohemia facing a few options:
1. Shut Down DayZ in Australia
2. Make an Edited Version of DayZ Just For Australia
or
3. Remove the Cannabis From the Game
They decided to go with number three and make the appropriate changes for the entire game. They didn't want to separate Australian players from the rest of the world since many play cross-region.
The Australian Ratings Board refuses to rate DayZ saying that the game has been refused classification because it depicts a variety of adult themes that might offend some players.
The official explanation reads, "[The game has been refused classification because it] deals with matters of sex, drug misuse or addiction, crime, cruelty, violence or revolting or abhorrent phenomena in such a way that they offend against the standards of morality, decency and propriety generally accepted by reasonable adults to the extent that they should not be classified."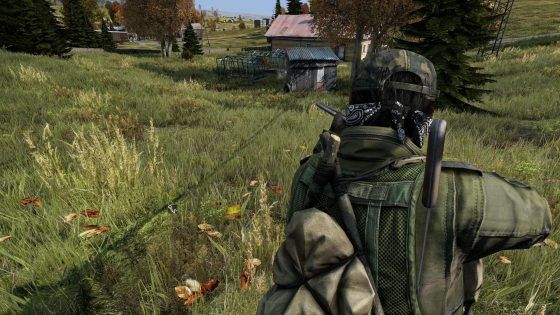 These sorts of issues aren't uncommon with the Australian Ratings Board. In recent years we've seen this happen with We Happy Few and Saints Row IV.. What makes this one different however is that DayZ has previously been approved multiple times.
It would seem that the issue stems from the planned physical edition of the game. Though really, how those differ is really anyone's guess. However, State of Decay was also refused classification because of the game's use of drugs to restore health. In DayZ you use morphine to restore health. To make matters even more confusing DayZ is still available for purchase in Australia, digital only though. Does this mean that DayZ will be removed from digital platforms in Australia? At the moment no, but that could change.
So far Bohemia Interactive and Five Star Games, the company that filed the classification request, have not made any statements about the refusal or what they will do next. But we will be keeping an eye out for those statements and update this post as soon as they're released.
Source: Games Industry
Related:
Australia
,
Bohemia Interactive
,
DayZ
,
News
,
rating