The recent dinosaur nerfs in ARK: Survival Evolved has angered the playerbase of the popular survival sandbox, as the power levels of tamed dinosaurs have been reduced by up to 50 percent. While the power level of the dinosaurs was undeniably a bit on the high side, players claim that the dinosaur nerfs have made them virtually useless.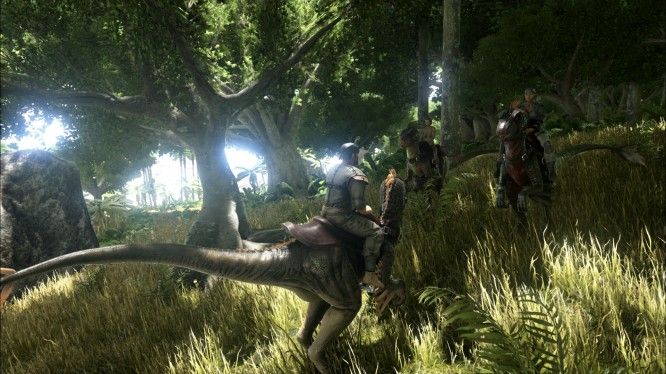 The developer, Studio Wildcard, explained that it was a balance pass to fix what they saw as a terrible power imbalance, but the 50% reduction in attack power, health, as well as nerfs to other dino-related stats is simply too much for many players. Players'  dinosaurs were now unable to perform at the levels players had grown accustomed to, and understandably, there was some outcry from the community, which was reflected in player's angry comments in the reviews of the game on Steam. Studio Wildcard has since made some adjustments to things such as dinosaur harvesting amounts, in order to make the game feel less "grindy" , but the original dinorsaur nerfs, the ones impacting the performance of the dinos in combat, has not been changed, and no indication has been given if and/or when they might consider doing so.
Our Thoughts:
Survival games are very popular at the moment, and there's no real shortage of them out there. ARK's attraction is the fact that it has dinosaurs in it. While it's completely understandable that overpowered game elements need to be brought into line, particularly when those elements impact PvP, people want to play the game because of dinosaurs; if players don't feel they're worth using, then this game's appeal to them may be lost.
Source: Kotaku
Related:
ARK: Survival Evolved
,
Nerfs
,
Playstation 4
,
Steam
,
Studio Wildcard
,
Survival
,
Xbox One