The upcoming MMO third-person shooter Warhammer 40k: Eternal Crusade has finally secured a publisher. Bandai Namco and Behaviour Interactive will be collaborating to bring Warhammer 40k: Eternal Crusade to PC, PlayStation 4, and Xbox One before the end of 2016.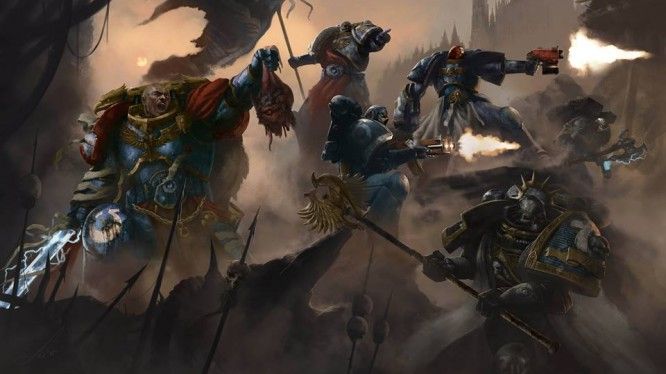 Warhammer 40k: Eternal Crusade will feature a massive, persistent world where hundreds of players will be constantly fighting over territory. Currently, the four factions planned for the game include: Space Marines, Chaos Space Marines, Eldar, and Orks, along with the NPC controlled Tyranid horde.
"Warhammer 40,000: Eternal Crusade appeals to a wide variety of players, bringing a massive playerbase along with third person shooter elements," said Eric Hartness, Vice President of Marketing at BANDAI NAMCO Entertainment America, Inc. "In Warhammer 40,000: Eternal Crusade, players will join their favorite factions and embark upon fierce large-scale battles set within the rich Warhammer universe."
Warhammer 40k: Eternal Crusade is now available on Steam Early Access for the first time, and players can receive access at a discounted price of $39.99. After the beginning of February, the cost of early admission will increase to the retail $49.99.
"We are really happy to have BANDAI NAMCO on board as a partner to complement our collaboration with Games Workshop," Behavrious CEO Rémi Racine added.
Our Thoughts:
Warhammer 40k: Eternal Crusade has improved by leaps and bounds since it was initially unveiled and has even undergone a complete engine overhaul. However, now that it's available in a very public arena, public reception on Steam will play an important role in the game's progression.
Source: Press Release, Steam
Related:
Bandai Namco
,
Behaviour Interactive
,
MMO
,
News
,
Shooter
,
Warhammer 40k Eternal Crusade