The next phase in World of Warcraft's expansion testing has kicked off. The Battle for Azeroth beta test has begun, with a number of adjustments to the game itself and its API and a planned Q&A that's going to be all about the next phase of testing.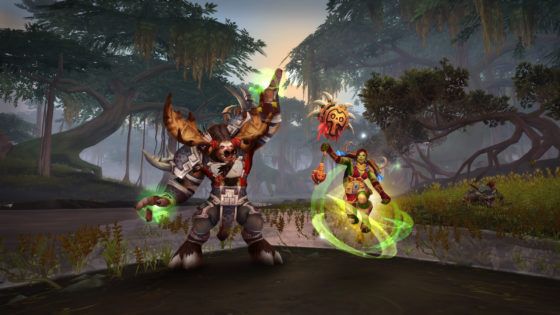 For those who aren't otherwise familiar, opting in to the game's beta is handled by an option at the top of the expansion's landing page, which redirects you to your Blizzard account login and a page that has you select which Blizzard title you'd like to be considered for beta testing.
The contents of the BfA beta are not too dissimilar from the game's alpha test, with the exception of a newly raised level cap as well as apparent plans to ramp up the test build's population. Character copying has also been added, while no additional character wipes are being planned through the length of beta.
One of the major changes in this build relates to the game's API, which directly affects addon writers of the MMO. Namely, combat log, spell, and function adjustments are just part of the lengthy list of changes. If you're an addon developer, you're going to want to read up the relevant forum thread.
As for that Q&A session about the BfA beta, it will be running this Thursday, April 26th at 2pm EDT. Game director Ion Hazzikostas will once more be fielding queries from the fans, which can be left via Twitter with the #WarcraftQA hashtag or at this forum post.
For all of the briefings on Battle for Azeroth things, be sure to head to WoWhead's arranged information.
Our Thoughts
And here…we…go. We're looking forward to seeing all of the fan reaction and discussion that will no doubt spring from this next round of testing. As we often wish to those who run beta tests, here's hoping that things are enjoyable for fans and informational for the devs.
Source: WoWhead
Articles Related to World of Warcraft
WoW Wednesday: Things to Do Before Battle for Azeroth Launches
World of Warcraft: Battle for Azeroth Launch Date Announced
Battle for Azeroth at PAX East 2018
Related:
Battle for Azeroth
,
Beta
,
MMORPG
,
News
,
World of Warcraft