A lot of the top flight, world first-chasing, PvE-minded players of World of Warcraft have already likely guessed the first Battle for Azeroth raid schedule. Still, it's likely nice to know all the same that a firm calendar date has indeed been set for the content. That way, players who care about these things know how much time they have.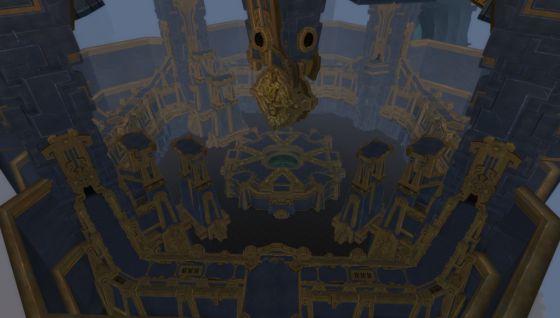 Battle for Azeroth's first raid, Uldir, will opens its presumed door, portal, or whatever ingress it has on Tuesday, September 4th for its Normal and Heroic forms. The Mythic form of the raid will become available on September 11th along with the first wing's arrival to LFR. Wing two will land to LFR on September 25th, and the final wing on October 9th.
The release schedule was first found on the game's calendar and has since been confirmed by director Ion Hazzikostas on Twitter. The dates, according to him, follow the same release schedule as the previous two expansions and are based on overall gameplay patterns for hitting max level and the related gear grinds.
Uldir will feature eight boss fights over the course of the encounter as players will battle their way through a Titan facility stuffed to the rafters with Titan experiments and the usual failed science projects that heroes in games have had to clean up since forever.
Our Thoughts
Seriously, what is it about us heroic types needing to mop up after science experiments gone wrong? Well, anyway, we hope that those who are looking to get raid ready for BFA will be prepped by the time this content arrives and wish everyone the best of luck.
Source: Polygon
Related:
Battle for Azeroth
,
MMORPG
,
News
,
Raids
,
World of Warcraft
,
WoW