World of Warcraft's Battle for Azeroth and Dungeons & Dragons, as gameplay experiences go, are pretty darn divergent. That said, the folks at Nerdist are going to bridge that gap with a special Battle for Azeroth tabletop broadcast featuring actor and Blizzard superfan Terry Crews.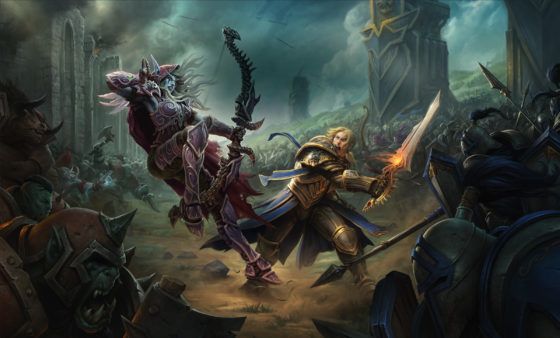 Details on what this broadcast will be like are a bit slim, but here's what we know: the tabletop game will feature Terry Crews as a player character in what looks to be a BFA-themed D&D one-shot. The game will also feature members of the wildly popular Critical Role livestream series, including dungeon master duties handled by voice actor Matt Mercer and regular player and voice actress Marisha Ray.
UPDATE – AUG. 2 1:24PM EST: Our story earlier assumed that, like previous CelebriD&D episodes, this one would be locked behind the Alpha premium service paywall. However, it looks like that paywall assumption was wrong: the entire encounter has been posted by The Nerdist's YouTube channel and can be watched below without having to spend a cent.
Our Thoughts
Right, that's our next two-and-a-half hours of entertainment sorted out! Not only does this look like a lot of fun to watch, but we hope this means that Terry Crews will find his way to Critical Role or other related D&D broadcasts.
Source: Twitter
Related:
Battle for Azeroth
,
Geek & Sundry
,
News
,
Roleplay
,
Tabletop Roleplay
,
World of Warcraft