Did you play in the Battleborn Open Beta? You most certainly were not alone, as 2K have announced there were more than 2 million people checking out the shooter from Gearbox! Whew!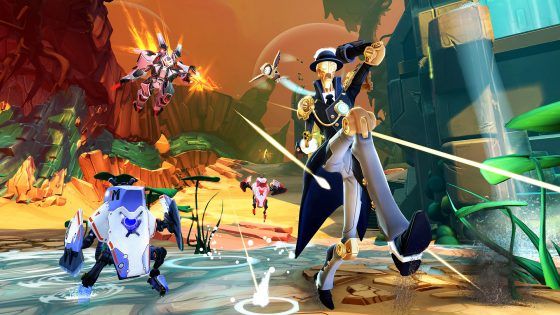 The Open Beta event, which ran last weekend, went live with three community goals which were completed (and then some) in just five days. Players in the end completed 1.1 million Competitive Multiplayer matches, 1.4 million Story Mode episodes, and collected 27 billion Shards. As such 2K Games will share a SHiFT code for all who buy into Battleborn on May 3rd for three golden skins. ISIC, Benedict, and Shayne & Aurox will be getting the fancy skin treatment, which will be in addition to the five skins exclusive to pre-order purchases.
You can check out the Battleborn Open Beta infographic for yourself below.
Our Thoughts
With so many team-based arena shooters emerging at the moment, the question is: which ones will actually be worth playing? We think Battleborn are more than proving their capability to provide a fun and impressive competitor to the genre, and these statistics from the Battleborn Open Beta only serve to cement this fact, along with the recently revealed post-launch content! Will you be picking this one up when it launches in May? Let us know in the comments!
Source: Battleborn
Related:
2k Games
,
Battleborn
,
Gearbox Software
,
News
,
Open Beta
,
Shooter