A post on Battleborn.com has announced that the much anticipated character-based MOBA Battleborn is officially headed into open beta. The Battleborn open beta will begin for Playstation 4 players first, on April 8, with PC and Xbox One players being able to join on April 13, 2016.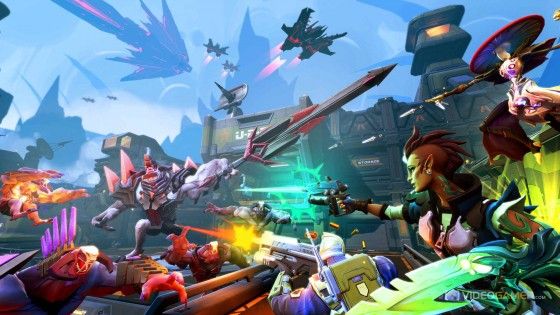 The Battleborn open beta will run from the dates listed above until April 18 for all platforms. Players will be able to try out all 25 heroes, as well as two storyline modes and two multiplayer modes.  With regards to platform specific requirements and/or rewards, the site indicates that "PS Plus is not required to participate in Open Beta. Xbox Live Gold members will have access to all Story and Competitive Modes in the Open Beta. Xbox Live Silver members will be able to play private Story Mode episodes and private Competitive Modes, but will not have access to public matchmaking features." Playstation 4 players will receive a special DLC pack as a reward for participating in the beta, and will also have access to a special Battleborn hero, Toby, during the open beta test. The download period for all platforms begins on April 6, though at different times throughout the day, depending on platform.
Players interested in learning more about the game modes and features which will be available, specific dates and times, and other information should read the official announcement post. In addition, a new trailer for the game has just been published on YouTube, which showcases the characters, artwork, and story.
Our Thoughts:
Battleborn has experienced some delays and hiccups during development, and it's good to see those hurdles seem to be behind Gearbox. Hopefully the beta doesn't reveal any huge issues and is simply a lot of fun. We're eager to see this game go live – between the graphics and gameplay, it simply looks like a lot of fun to play, especially in old-school splitscreen style with friends!
Source: Battleborn.com Announcement Post
Related:
Battleborn
,
Beta
,
eSports
,
Gearbox
,
MOBA
,
News