Only three weeks after Battleborn's official launch, Gearbox is offering its MOBA-shooter hybrid game on sale. The Battleborn Steam sale is going on until May 29, which is plenty of time to grab a copy if you were still hesitating but would like to try the game.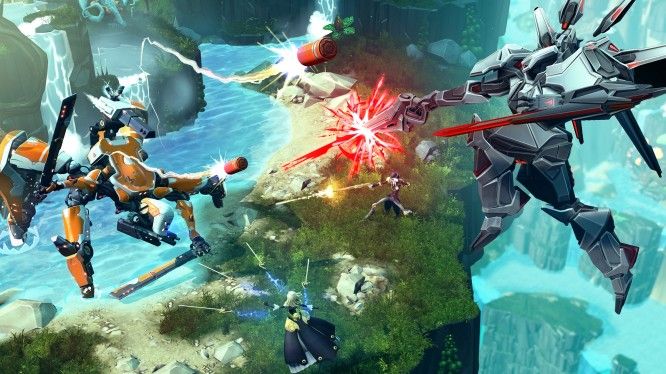 The Battleborn Steam sale applies a 40% discount to both the standard and the deluxe editions of the game. You can get the base version of Battleborn for $35.99 / €29.99 instead of $59.99 / €49.99 and the digital deluxe edition for $44.99 / €38,99 instead of $74.99 / €64.99.
Our Thoughts:
This is a great chance to get a copy of a interesting, entertaining game for all hesitant players. Battleborn's timing was not the most fortunate, as it had to break away from the long shadow cast by Overwatch on all other similar games released or tested in this period, which might be a reason for this sale, so early after its launch. Is Overwatch not really your cup of tea and you can't wait until Paragon releases? This is probably the best moment to grab a copy of Battleborn – don't take too long though, sale ends this weekend.
Related items
Comparing Battleborn and Overwatch for MMO Players
10 Reasons Why You Should Play Battleborn
New Battleborn Character Arriving May 31
Related:
Battleborn
,
Gearbox
,
MOBA
,
News
,
Steam