The march towards October begins as the Battlefield V closed alpha test is now underway. The multiplayer-focused invite-only test brings the first of several planned test phases to help make Battlefield V's online matches as rewarding and stable as possible according to the devs.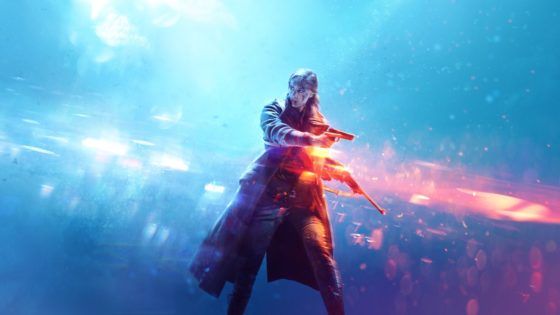 According to the devs, testing is broken up into two categories: technical and gameplay, both of which should be pretty self-explanatory. For this round of alpha, Battlefield V will be opening up its most basic soldier progression system, party features like squad matchmaking and party and lobby creation, and the first pass of missions and reinforcement features.
Gameplay-wise, players will be either in 64-player Conquest mode or days 1 and 2 of the Fall of Norway Grand Operation. These two "days" will let players of that mode play through the Airborne phase, which sees the attacking team trying to take out the defending team's artillery cannons; and the Breakthrough phase, which sees the attackers try to control sectors of the map held by the defense.
The Battlefield V alpha is English language only, PC only, and limited to certain countries in Europe and North America. The alpha will run from now, June 28th for a limited time, closing at a date that is yet to be announced at the time of this writing. All of the details are found here.
Our Thoughts
We want to wish those who were invited to this round of alpha the best of luck and hope that Battlefield V lives up to its likely lofty expectations. We're looking forward to seeing how this multiplayer FPS progresses!
Source: official site
Articles Related to Battlefield V
EA to Battlefield V Crybabies: "Accept It or Don't Buy the Game"
Battlefield V Game Page
The MMO Alpha and Beta List
Related:
Battlefield V
,
Closed Alpha
,
FPS
,
Multiplayer FPS
,
News