With the Battlefield V alpha test come and gone, there's been enough time for the devs of the multiplayer FPS to take stock in what they learned and how they'll apply those lessons come the game's next phase. That's the subject of the most recent dev blog, which talks about balancing and other adjustments that are due in the next build.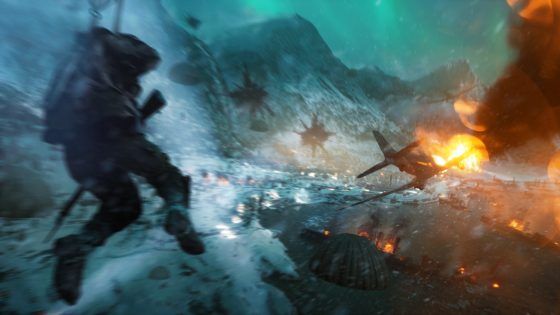 The rather lengthy blog in question covers pretty much every major point relevant to the shooter's multiplayer modes. Most of the first half of the blog admits to matchmaking issues that came up during alpha, including error messages and linking players to high-latency locations. Combined data along with input from players on how long of a wait in queue is too long will hopefully combine to create a balanced experience that matches ping and skill level fairly.
On the gameplay front, the devs open up about matters such as revive times for squadmates, the limited ammunition system, reinforcements, and the admittedly "polarizing" subject of time-to-kill. On each front, players can expect more streamlined revives; some minor tweaks to ammunition limits; tweaks to reinforcements, particularly to the V-1 Rocket; and work on communicating where enemy fire is coming from and camera shake to manage TTK respectively.
Finally, the devs offered a deep dive into how players engaged in the alpha maps, including telemetry that illustrated where players were moving. Overall, the devs appeared to be pleased with how map flow worked, but have also admitted that flight paths and control characteristics of parachutes in Airborne mode will see adjustment. There's also word on gunplay and weapon balance as well.
As for what's next, Battlefield V will run several more internal and external tests. The game will then feature a new build for Gamescom 2018 and is looking at an open beta sometime in early September.
Our Thoughts
This is a pretty in-depth look at the development process of Battlefield V – perhaps the most transparent the series has ever seen. Were you in the closed alpha test? Do you like the adjustments that are coming with future builds? Be sure to let us know below.
Source: official site
Related:
Battlefield V
,
Dev Blog
,
FPS
,
Multiplayer FPS
,
News