The MOBA-like PvP arena brawler is making its way out of Steam Early Access soon. Stunlock Studios has officially revealed the Battlerite launch date, moving the title out of buy-in early access and into its free-to-play release.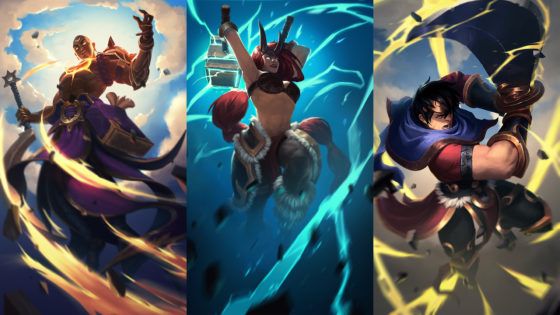 Touting the release as "A New Era", Battlerite is making its commercial launch on Wednesday, November 8th. In preparation for the event, the devs have laid out a roadmap of planned updates and releases.
Starting on September 29th, the online brawler will celebrate Halloween with a variety of seasonal weapons, avatars, and outfits. In October, Battlerite will see a number of overhauls and a new UI along with a new game mode. Finally, launch itself brings 200 new items, a new Champion, and much more.
Battlrite is continuing to celebrate with another free play week in honor of over 1 million downloads since early access launch. From Monday, September 25th all the way through until Sunday, October 1st, the full game will be available at no charge. Additionally, the full game will be 50% off on Steam during that time.
Our Thoughts
Congrats to Stunlock Studios for making it through early access and into release! We are certainly glad to see this online arena brawler make its way to everyone and hope that fans of MOBA combat and PvP will find something to enjoy in Batlerite.
Source: press release
Articles Related to Battlerite
Battlerite Lite is the Free to Play Version of the MOBA Brawler
Battlerite Early Access Impressions
The MMO Alpha and Beta List: September 15, 2017
Related:
Battlerite
,
Free to play
,
Launch Date
,
News
,
Online Brawler