Battlerite Royale entered Early Access on Steam yesterday and just a few hours later, found itself at #1 on Steam's Global Top Seller List.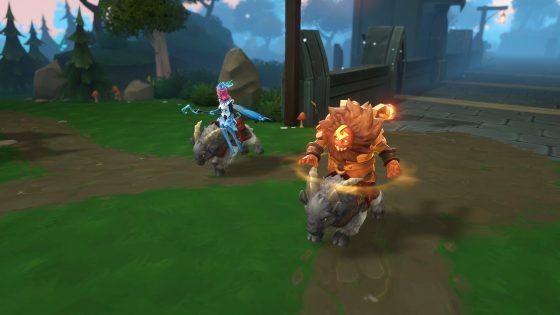 While the MOBA and battle royale mash-up currently runs for $19.99/€19.99, they do plan a full free-to-play commercial release some time in 2019. Regardless, players were so eager to leap from the backs of their trusted wyverns as one of the 20 available Champions, revamped especially for Battlerite Royale, seeking out collectibles that allow them to take out everybody and leave themselves as last one standing that it finds itself right there at the top. No easy feat, particularly for a battle royale title in the current market.
"We've taken MOBA and battle royale and blended the best of both worlds to create something different and worthy of all MOBA fans," says Peter Ilves, Game Director at Stunlock Studios. "Featuring a third person perspective, unique combat, and MOBA elements, Battlerite Royale is a truly unique take on the BR genre. The Early Access version not only plays smoothly, but is already visually captivating, and so we look forward to players joining us on this journey in bringing Battlerite Royale to its complete release next year."
Meanwhile, if you bought Battlerite Early Access and still don't have your 50% coupon for Battlerite Royale Early Access, Stunlocke say that these have all been sent out now, so check your junk mail folders and so on. If you were affected by the delay, you should receive compensation, also the validity of the coupons has been extended by 24 hours to give you all a little more time to use them. Best be quick!
Our Thoughts
It's nice to see somebody doing things a little differently with the current battle royale trend, so it's easy to see why Battlerite Royale's Early Access is roaring ahead the way it is. Let's hope they continue down this path and do good things for their game and the community! Are you trying this one out? Let us know what you think!
Source: Press Release, Twitter
Related:
Battle Royale
,
Battlerite Royale
,
Early Access
,
Launch
,
MOBA
,
News
,
Steam