A press release from Stunlock Studios heralds news of Battlerite sales, and that news is very good indeed; the MOBA-style team brawler has achieved 500k units sold since the start of early access in September.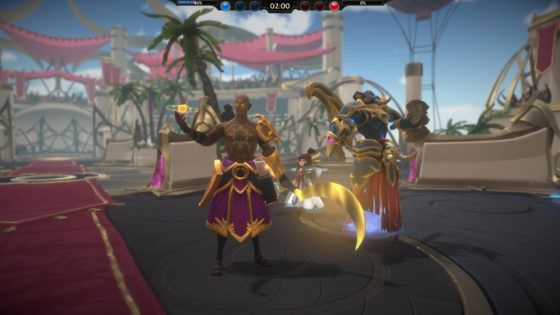 The small team behind the title is understandably delighted by the revelation. "We're overwhelmed by the support from our community and all the positive response from both critics and players," said game director Peter Ilves. "We've had a great start and we will keep working on growing engagement by continuously investing in new content for our audiences and polishing all aspects of the game."
Ilves hinted at "big things" coming to Battlerite in 2017, though there was no new information on what those things are.
The spiritual successor to Bloodline Champions offers its early access at $19.99, which will fully unlock every Champion added to the roster "forever", even beyond the game's final free-to-play launch.
Our Thoughts
Our congratulations to Stunlock Studios on achieving the milestone! While our reviewer found a few quibbles with the game's current build, we also recognize its potential and sense of fun, and hope that the devs will continue to grow Battlerite in the right direction.
Your Thoughts
Have you bought in to Battlerite's early access? What do you think about the game? What would you change? Tell us below!
Source: Ten Ton Hammer
Articles Related to Battlerite
Battlerite Early Access Impressions
The MMO Alpha and Beta List: January 6, 2017
Best MOBA 2016
Related:
Battlerite
,
Early Access
,
MOBA
,
News
,
Sales