Obsidian Entertainment, the Allods Team, and My.com have just announced the next major update for their hit MMORPG Skyforge. Titled Journey of the Divine, the update is scheduled to arrive on November 12th.
This update is rather huge for the game, as it introduces a bunch of new things, including Invasion Avatars, Divine Specializations, Pantheon Academies, quality of life improvements, bug fixes and much more! It is also a huge advancement in the game's overall development plan, as this update brings the game further in sync with its Russian counterpart. Allow us to highlight some of the features introduced with this new Skyforge update.
Invasion Avatars and Divine Specializations
The time for sitting idly by as wave after wave of the invading armies' assault are defeated is over! Avatars of the Invading God will now start arriving alongside their army. These are challenging battles for 10 players that award epic rewards, and most importantly: the items allow you access to the Divine Specializations!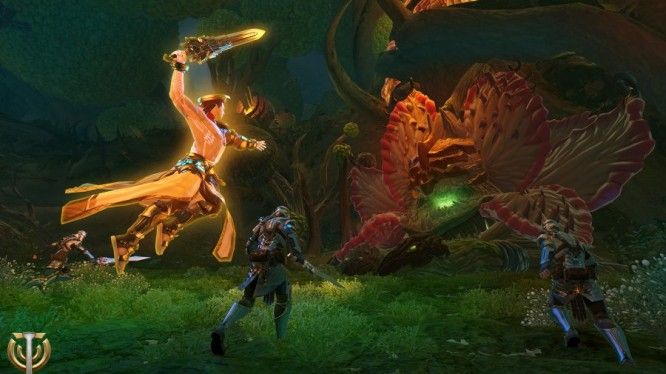 The brave immortals who have confronted and conquered the fearsome invading Avatars are being rewarded with a special book – the Knowledge of the Avatar. Reading these mystical tomes will inspire immortals to learn the secrets of the Gods themselves. Players will then be able to further empower their Divine Form via six individual specializations, allowing them to completely dominate the battlefield!
The Pantheon Academy and Ascension Atlas Navigation Improvements
Young immortals can now find a potential home with the Pantheon Academy system. Because even gods-to-be deserve a place to call home, right? Players that have yet to unlock their Divine Form can freely join a Pantheon's Academy, a sub-section of the regular Pantheon. There they can learn the game from more experienced players and contribute to the expansion of the Pantheon as they grow stronger. They'll also be rewarded for their dedication!
The navigation of the Ascension Atlas has been made significantly smoother. It now allows players to directly find specific skills, talents, or symbols in their Atlas. This completely negates the need to scour the Atlas searching for your next destination and removes the tedium that comes with it.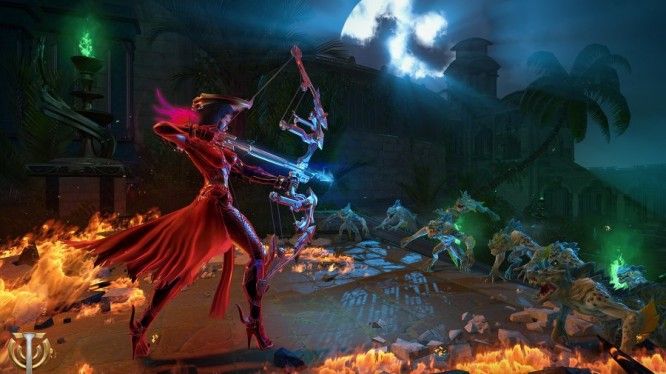 Honestly, November 12th can't come fast enough! The full patch notes will be revealed leading up to the release of Journey of the Divine, and we'll definitely dive deeper into the new Skyforge features then.
Source: Skyforge Official Website
Related:
Allods Team
,
MMORPG
,
My.com
,
Obsidian Entertainment
,
Open Beta
,
Skyforge
,
Update