Behaviour Interactive announces Dead By Daylight, a new asymetrical survival horror game in which four players take on the role of normal humans, while the fifth takes on the role of an unstoppable, supernatural killer who chases the other players through a dark and twisted world. The game has an official website and is also listed on Steam.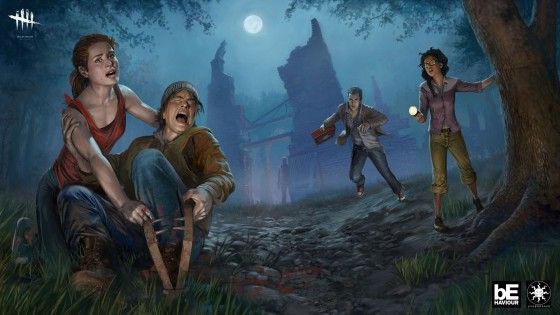 Dead by Daylight will let the players face the horrors alone, or with a team of up to four people, to face an unknown, terrible threat. The killers come from a variety of horror backgrounds, from classic psychopathic slashers to paranormal entities, so the players will never be entirely certain what they are facing until they encounter it. In addition, the world is procedurally generated, which will further add to the unpredictability and deepen the feeling of being trapped in the unknown. The human players must use the world, their own skills, and whatever items they can locate to escape from the killer. The characters will have a progression system, and the Steam page indicates that some sort of player ranking system will be part of the game. No details regarding probable dates of release or the stage of development have yet been made available.
Our Thoughts:
These kinds of games are becoming more and more popular, and some of them look like a surprising amount of fun. The asymetrical aspect is a neat change on the classic "Red team vs Blue team" PvP mechanic. Even so… this writer would never sleep again if she played this. Ack.
Source: Official Website
Related:
Horror
,
News
,
Steam
,
Survival