We've got an interesting find from the Behaviour Interactive careers page today. It looks as though the studio, who are currently working on both Warhammer 40k: Eternal Crusade and Star Citizen, are preparing for something that could be potentially huge.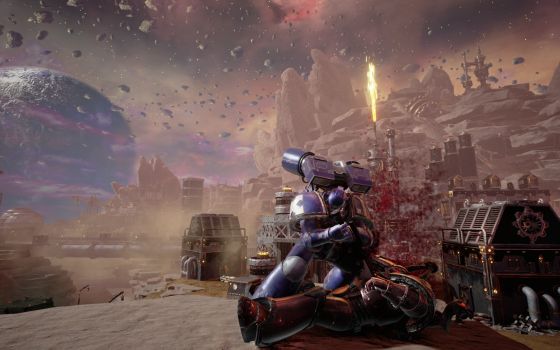 The current employment listings on Behaviour Interactive's careers page show a bunch of job openings for both Star Citizen and Eternal Crusade, as well as a few mobile positions. At a glance, 2 out of the 26 jobs listed are for Star Citizen, 5 are for Eternal Crusade, with the rest being seemingly "neutral". Of course, when you take a closer look at these positions, the likelihood is that Behaviour themselves are likely going to be helping both games with the likes of level design and environments. For example, the 'Lead Level Designer' position does not mention a specific game, but it does list the following as one of the job's responsibilities:
"Take charge of a team of Level Designers to create PVP and PVE experiences"
Certainly sounds like a position that could fit either game to us! Also of interest is the System Programmer position, another game-neutral one, which lists in its description the "adaptation to Xbox One and PS4 [on a] AAA scale" for a "live and online game". Could Star Citizen be on its way to console? That would certainly be exciting.
These job listings could be a nod towards Behaviour developing more things for Cloud Imperium. Perhaps the Star Marine FPS module, or even something else entirely. Time will tell, but it's certainly interesting and we have reached out to Behaviour for further comment in the meantime.
Source: Behaviour Careers
Our Thoughts
Behaviour Interactive are preparing the big guns. Perhaps even literally! While at this moment we can only speculate on what they might be working on, it is great to see them enjoying success and it is pretty clear to us that they are ramping up for something big. We'll be keeping a close eye on this for more information.
Related:
Behaviour Interactive
,
Eternal Crusade
,
Industry
,
MMO
,
News
,
Shooter
,
Star Citizen