The loot crate gambling conversation is not going away, much to the possible chagrin of certain publishers. Belgium's gaming commission is now targeting the practice as a possible gambling measure according to VTM News.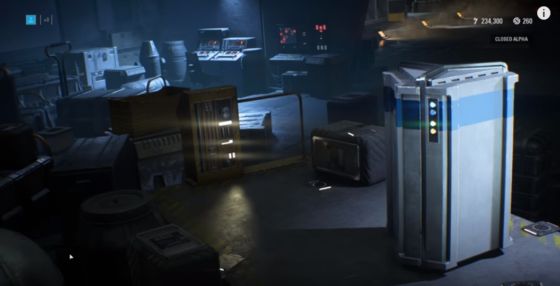 The report states that loot boxes in both Star Wars Battlefront 2 and Overwatch are being investigated by the Belgian gaming commission as a form of gambling due to the fact that players have to purchase a crate in order to see what is inside. According to commission chairman Peter Naessens, loot boxes could be a game of chance and, if they provide any form of advantage, must fall under the classification of gambling and thus have a permit from the Gaming Commission.
EA issued a statement to GameSpot about the matter, saying that the Battlefront 2 loot crates do not confer any advantages. "A player's ability to succeed in the game is not dependent on purchasing crates. Players can also earn crates through playing the game and not spending any money at all," reads their statement.
Blizzard's Mike Morhaime has said in an interview earlier this month that Overwatch's loot crates avoid the "pay for power" trap and so should be out of the conversation. "I think another element, in terms of the gambling question…there's an element of converting back [loot crate items] into real-world value. I think that's a critical element, and that element does not exist in Overwatch loot crates."
In related loot crate gambling news, an online petition is asking the ESRB to consider loot crate mechanics as a form of gambling. "Just because you get a small compensation, in the end, it doesn't mean that this is not real gambling," reads the petition. "The solution to this problem would be, that ESRB declares their respective 'Adults only' rating for video games in which you can gamble."
The petition currently has over 34,000 signatures as of this writing.
Our Thoughts
There is still a lot to mull over still with the matter of loot crates. We've already approached this question in Overwatch, but there's certainly something to be said for loot crate practices in other games like Star Wars Battlefront 2. Where do you stand on the matter? Does getting anything from a loot crate absolve it from the definition of gambling, or is any randomized item earned with real money fall under the definition for you?
Sources: VTM News via Engadget, PCGamesN, Change.org, Game Informer
Articles Related to This Story
Play of the Fortnight: Overwatch Loot Boxes – Are They Bad?
DICE Details Credit Cost Shift for Star Wars Battlefront 2 Heroes
The ESRB Says Loot Boxes Are Not Gambling
Related:
Gambling
,
Industry
,
Loot Boxes
,
News
,
Overwatch
,
Star Wars Battlefront 2