We're not telling you that PvP and beer drinking should mix. If you don't like to drink or just hate the taste of beer, that's fine. Still, the new Black Desert Online PvP server and the launch of the Oktobeferst-style beer festival sound like a pretty good combination.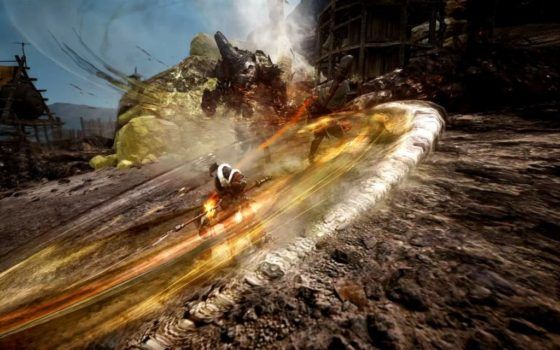 Regardless of whether these combine or not, both updates are part of the newest patch to Black Desert Online as of today. The Beer Festival in-game marks the start of the autumn season for the MMO and brings a number of quests for players. The quest line kicks off with Pasvinder in Heidel and leads to daily quests that will let players stock up on silvers and draft beers.
If in-game events are not your thing, the newly-opened PvP server may well be. Valencia6 is a special PvP-centric server that removes Karma penalties for killing target mounts, other players, or certain monsters in the world. That said, players with a Karma of less than 0 can be targeted by vigilantes in towns. Additionally, should those players be killed by other players, they'll find themselves respawned in a prison.
The patch notes also state that, despite the relaxed Karma penalties, the Karma and Penalty system that's in standard servers – including death penalties that apply when you are killed below certain Karma thresholds – is still in effect.
BDO's latest patch also has a number of class adjustments, tweaks to Savage Rift, and details of a new Kamasylvia server group heralding the arrival of Kamasylvia Part 1 to the game soon. The full notes can be read on the Black Desert Online forums.
Our Thoughts
The more bloodthirsty among the BDO playerbase will very likely relish the opportunity to join in the pure PvP server being offered. Whether players like committing virtual violence or downing digital beers, we hope everyone has a good time.
Source: official forums
Articles Related to Black Desert Online
Black Desert Online Will Add Spanish Language Support
Black Desert Online Reveals new Co-Op PvE Mode
Black Desert Online KR Previews Upcoming Content
Related:
Black Desert Online
,
Event (In Game)
,
News
,
PvP
,
Sandbox MMO