This week's Black Desert Online update has a couple of interesting features for both PvP and PvE players to dig into, including the arrival of the much-anticipated Rabam's Enlightenment skill merging system and a new team-based PvP mode.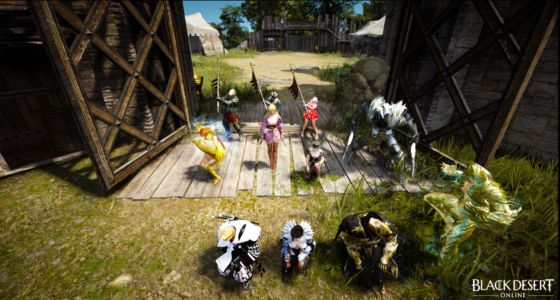 With Rabam's Enlightenment, two pre-Awakening skills can be merged into an all-new potent skill. This merging isn't just a mere stat-affecting boost either; in many cases it's a complete visual and animation overhaul as well. Characters must be level 56, have the subsequent skills and sub skills unlocked, and have enough skill points. A second phase of this system is due to land next week when new skills become available.
On the PvP side of things, players can now look forward to a Team Battle mode, which brings two teams of five together and forms them up based on the combined AP and DP values of each participant. Once the teams are locked, players duke it out in two 1v1 matches inside of a ring. Should the scores be tied up, the final match will decide the round and have all ten players fight it out in team deathmatch.
Patch notes for this week's update are here, information about Rabam's Enlightenment is here, details on both Team Battle and changes to Final Battle PvP are here, and a trailer showing off several of the merged skills in action is below.
Our Thoughts
While this update doesn't seem like a particularly beefy one on the surface, the fact that skill merging is so dynamic kind of shows a lot more possible depth. We hope that PvE and PvP players of Black Desert Online enjoy this week's new content.
Source: press release
Articles Related to Black Desert Online
Black Desert Online Celebrates Two Years with Events and Absolute Skills
Black Desert Online Addresses Hidden Item Stats
Black Desert Online Game Page
Related:
Black Desert Online
,
News
,
Sandbox MMO
,
Update