Today is the Black Desert Online Mystic Awakening. She has had ample time to sleep, she has had a really nice breakfast with organic coffee, and she is ready to unload some sea dragon-powered beatings on the enemies in her way.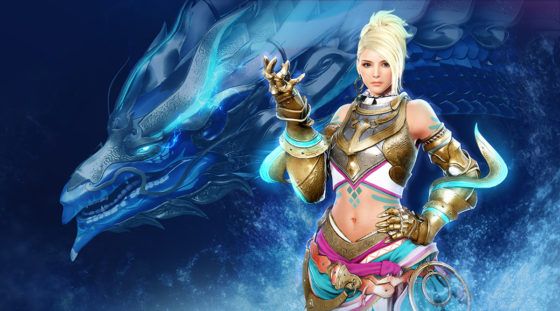 The new Awakening for the Mystic grants the class access to the Cestus weapon and a variety of skills that utilize the crushing power of the sea and the dragon Banha. The quest for Awakening opens up with the Black Spirit after you level your Mystic to 56.
In addition to the new Awakening, the latest update to Black Desert Online introduces Campsites for players to plant and take advantage of while out adventuring. Campsites can be upgraded with features such as repairing or buying certain items, currency exchanging, or item storage.
The update also adds a new Flurry of Snowflakes event running from January 4th through January 24th where players can earn Snowflake currency to trade in for Accessory Boxes. The update has also made the expected adjustments to existing classes, monsters, items and more. You can take in the full patch notes here.
Our Thoughts
Another class, another Awakening. That said, the Mystic's Awakening most definitely looks like it has some grunt to it. We're most pleased by the addition of Campsites, however. Considering how far one can roam in Black Desert Online, having a ready-made resting place can be a big benefit.
Source: official site
Articles Related to Black Desert Online
Black Desert Online Preview New Class, Region and Features
Black Desert Online Addresses Hidden Item Stats
Black Desert Mobile Elaborates on Systems and Features
Related:
Awakening
,
Black Desert Online
,
News
,
Sandbox MMO
,
Update