A new feature going live after today's update will surely please those who have invested a lot of time and effort into giving their Black Desert Online character just the right appearance! The Black Desert Online Beauty Album is available to all players after today's maintenance and might just take the pleasure (and why not art) of character creation to a whole new level!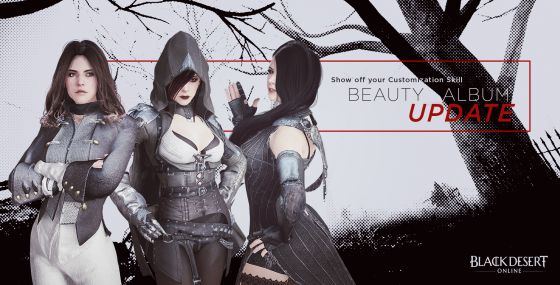 This new feature enables players to save their characters' current appearance by taking a photo from within the Beauty Album tool in-game. Players can then upload saved designs to the Gallery, where they will be made visible to all Black Desert Online players.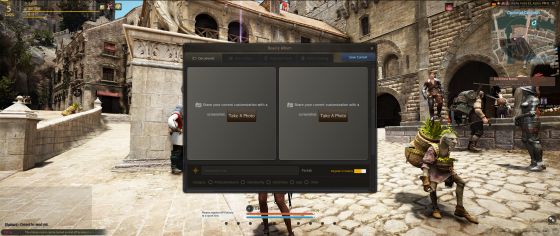 Browsing the Gallery also allows all players to apply another design to their own character, providing that the design matches the character's class. Designs chosen in this way can be applied from the Character Creator or via the Beauty Shop.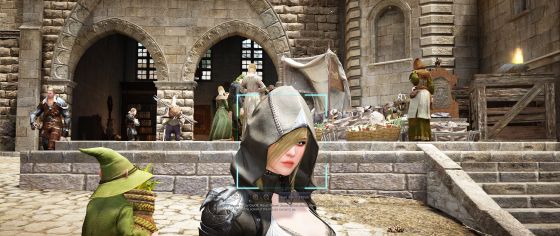 The Beauty Album keeps track of popular designs, allowing players to quickly find the most-applied creations, but players also have the option to search by upload date and creator of a certain design.
Our Thoughts:
It surely feels rewarding to see that all the time spent designing the perfect appearance for a BDO character will not go unnoticed, though we have to wonder what it would be like to see a dozen clones of the same popular design meeting up. The new Beauty Album feature doesn't sound that bad for browsing new looks and admiring other players' creations, but keeping one's own original appearance sounds a little more appealing as far as we are concerned… we will just have to give it a try and see how it goes!
How about you, will you be using the new Beauty Album feature?
Source: press release
Recent Articles Related to Black Desert Online
Black Desert Online Review
Should Hunger be a Factor in MMOs?
4 Alt-Friendly MMOs
Black Desert Online: Node and Worker Guide for Dummies
Related:
Black Desert Online
,
Daum Games
,
MMORPG
,
News
,
Update