Black Desert Online launched its stand-alone character creator exactly one week ago, and lots of creations have probably been made already. We bet we're not the only ones who spent our free time creating the most gorgeous characters this weekend! Now, however, a contest has started in which players are challenged to create the ugliest character possible. Can you use greatness to create something really ugly?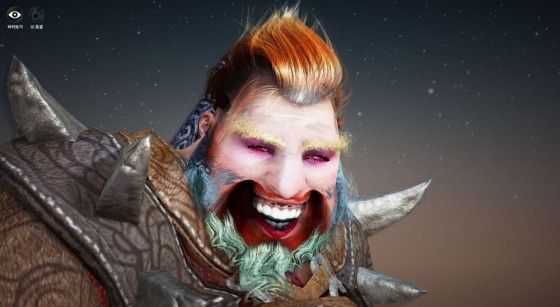 The contest runs from January 26th until February 5th, 08:00 AM UTC, and all you have to do to participate is follow 3 steps. Step 1 is creating your own beast; the ugliest character imaginable. Step 2 is taking a screenshot of this "amazing" creation, and step 3 is all about uploading this screenshot on the event page with the customization file attached to it.
125 winners will be chosen in total, with 5 winners for the first prize, 20 winners for the second prize and 100 winners for the third prize. First place prizes includes a closed beta 2 key, a black desert T-shirt, a Black Spirit Figurine, and 5.000 Pearls (worth 50 EUR/USD). Second place prizes include a closed beta 2 key and a T-shirt as well, and also 2.000 pearls (worth 20 EUR/USD). Last but not least, those who win third place get a closed beta 2 key and 500 pearls (worth 5 EUR/USD).
Participation is also rewarded, however, as all participants will get the Karlstein Costume for 7 days upon the game's launch, as well as an in-game title. Some truly know how to create horrifying characters though, so the competition is stiff. Make sure you read the event rules before participating though, as violators of the rules will be disqualified from the competition. For those who still have to download the character creator; you can do so here. Our own Steven Messner has also taken an in-depth look at the character creator of Black Desert Online, so make sure you check that out as well.
Our Thoughts
We have been toying with the character creator of Black Desert Online ourselves and we know how easy it is to mess up a beautiful character. Making a truly ugly character, however, is a whole different feat that not everyone is good at. If you think you have it in you, make sure you participate and show us your most gorgeous creations.
Source: Black Desert Online Twitter
Related:
Black Desert Online
,
Character Creation
,
Contest
,
Daum Games
,
MMORPG
,
News