Today's update in Black Desert Online gives way to a new awakening, and it's time for the Berserkers to get a well-deserved upgrade after level 55! The Black Desert Online Berserker awakening is made possible thanks to the new Iron Buster weapon that Berserker characters will be able to use to inflict damage even from a distance or move away from the fight more swiftly.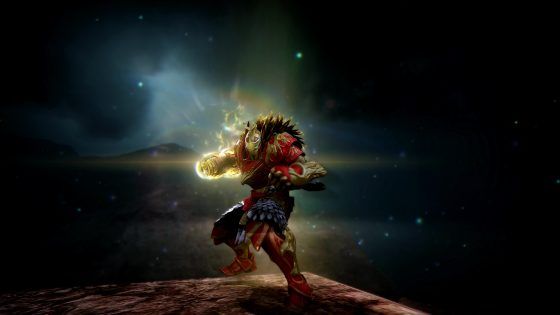 After level 55, all Berserkers will be able to unlock the Iron Buster, this will complement the Berserker's already crushing power, and can be used for engaging enemies at a distance or launching immediately into the fray.
With the advantage of range and increased mobility, the Berserker will be able to charge into mix faster than ever, and with even more explosive results. But don't take our word for it, check out the Berserker Awakening overview video below:
Our Thoughts:
This is looking more and more interesting and we can't wait to see what's next in 2 weeks, since a new awakening will be arriving on October 12. It seems that each awakening will give another class more mobility and variety in attacks, so we're definitely ready to see what else the developers have prepared for level 55 characters.
Your Thoughts:
What do you think about the Berserker awakening? What class would you like to see awakening next? Let us know in the comments below!
Source: press release
Related:
Black Desert Online
,
Kakao Games
,
MMORPG
,
News