With tons of feedback from players after the first Closed Beta round, Black Desert Online is switching things up by altering certain features; specifically Party Play, field boss drops and the Energy System. Let's go over everything, shall we?
Party Play Revamp
On the 8th of January, thus today, the Korean version of Black Desert will receive a revamped party Play setting based on the feedback received from Closed Beta 1. Players had been getting the feeling they were penalized for playing together with friends, as the experience benefit was rather turning into a burden. Though the game is still preparing for launch, the running servers will be able to enjoy the new benefits before that time. Players will be able to experience the changes to Party Play during Closed Beta 2.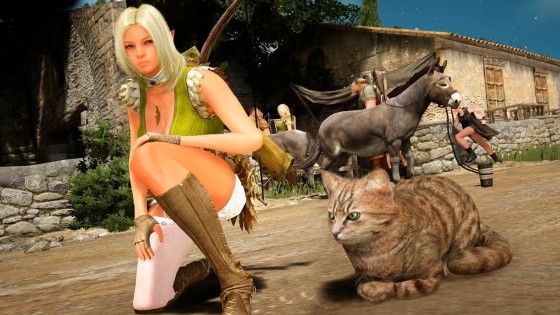 While previously you would've each gotten only 50% experience with 2 party members, you'll now get 60% each. This slight increase in experience isn't where it gets interesting though. The system during Closed Beta 1 saw a steep decrease in experience gained per person the more players were in the party, with 3 players only receiving 33,3% each, 4 players 25% and 5 players 20%. The total always remained a 100%, which was then divided among each party member.
Now, however, you'll each get 50% experience with more than 3 players in a party. This means there's no further decrease in experience gained per person after a third person has joined the party. This definitely simulates players to work together to kill larger mobs and stronger monster types. The share-range for the party bonus has also been doubled, and an indicator will be added that allows you to monitor whether you are in range for the bonus or not. The inidicator will probably be implemented at the time of launch and will look similar to the WiFi symbol on your cellphone, and will gradually inidicate whether or not your party members are in range. Experience gainw ill be determined based on the lowest party member's level and the monster level
Field Boss Drops
The field bosses in Black Desert are not easy to defeat. Red Nose, Hebetate Tree Spirit and Bheg often times required more than 40 people to kill, and with fully developed characters, it would still take between 10-30 people to kill them, depending on your equipment and level. Not everyone who contributed to killing the bosses got loot in Closed Beta one though, as only a handful of players acquired a guaranteed drop. For the next testing phase of the game, this drop chance has been significantly increased to reward more people that contributed to killing the monster.
Energy System
A feature exclusive to the Western version of the game is the fact that processing requires energy. This may slow players down in the lower levels, and thus makes the gameplay experience less fun. This feature is part of the controlling mechanism to prevent the marketplace from being overflown with certain items, which destroys the actual benefit from using that feature in the first place. It does slow down the progress of the game to serve its longevity though.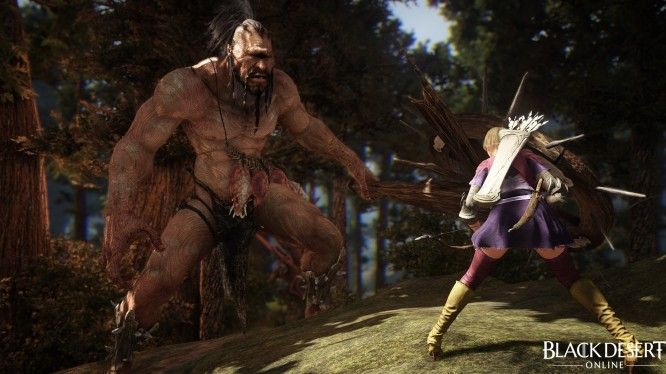 Having taken feedback into consideration, however, Daum Games has decided to not include Energy Potions in the Cash Shop. A system that allows players to consult an NPC that will magically transfer your unused energy into an Energy Potion which can be sold in the marketplace is also being discussed. This will ultimately lead to a shift of energy and it allows people to collect energy overtime to utilize it when needed.
More information on PvP and the Cash Shop will be shared in the second part of PM diaries, which is likely to arrive at the end of next week.
Our Thoughts
We're glad to hear that playing with your friends in Black Desert Online will no longer be a burden, as playing with friends is what makes online gaming so much fun! The fact that the Energy Potions won't be included in the Cash Shop is great news as well, as no players will be able to get a real advantage then.
Source: Black Desert Online PM Diary
Related:
Black Desert Online
,
Daum Games
,
Features
,
MMORPG
,
News
,
Pearl Abyss