Black Desert Online's next content expansion wasn't just at EGX, it was a place for the folks behind the game to announced the Drieghan Expansion launch date. Players of the sandbox MMO will get their chance to explore this new frontier in a couple of months.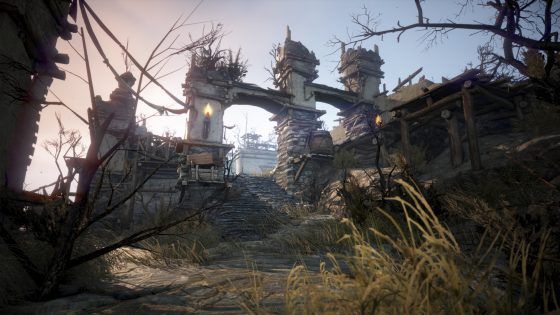 The ancestral home of the dwarves and the land of the dragons will open up on Wednesday, November 14th, bringing its 300+ quests, new conquerable nodes, a story that follows the Sherekhan tribe, and the extremely grumpy dragon world boss Garmoth to the MMO. The expansion also promises a variety of new monster areas and a powerful new craftable weapon known as the Dragon Slayer.
The announcement comes off of a reportedly successful showing of the update at this year's EGX, where attendees got their first taste of the fight with Garmoth and took in an Arena of Arsha PvP match in what was one of the biggest arrangement of machines in the event.
For now, though, there's lots of in-game beer to celebrate during BDO's Beerfest event, which runs until October 10th. If you're somehow not aware of how that's working, then you've got this page here to provide you with some details.
Our Thoughts
We expect that a lot more details on what's coming to Black Desert Online with the Drieghan expansion will come over the course of the next few weeks. For now, though, it's good to have a planned launch date for this new content.
Source: press release
Related:
BDO
,
Black Desert Online
,
Launch Date
,
MMORPG
,
News
,
Release Date
,
Sandbox MMO