If you're excited for the new Dark Knight class to arrive in Black Desert Online, then news of some early Black Desert Online Dark Knight creation should help you get through the wait. Players of the sandbox MMO can now craft their spooky sword-swinger prior to the update.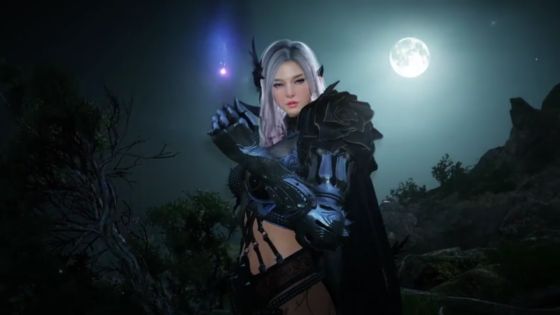 Those who are interested in trying out the Dark Knight simply have to go to the game's character creator and build their new arrival. In preparation for the Dark Knight's arrival, Kakao Games is offering an additional character slot in the Loyalty Store at the cost of a single Loyalty Point and raising the maximum character slots to 13.
Black Desert Online will also be celebrating the release with a limited-time sale being held for the game, offering the Traveler's Package at a 30% discount and the Explorer's Package at 50% off.
The Dark Knight class will go live on March 1st, with the Kamasylvia region she hails from set to arrive at a later date. A video showcasing the new class' skills can be seen below.
Our Thoughts
The Dark Knight is an impressive class to be sure, and we should definitely be counted among those who are looking forward to her arrival. Considering how in-depth character creation takes in Black Desert Online right now, we suspect that allowing players to craft the character in advance will keep fans busy for a little bit at least.
Your Thoughts
Will you be making your Dark Knight early, or are you already in love with your current character? Are you interested in the Kamasylvia region instead? Give us your thoughts in the comments below.
Source: press release
Articles Related to Black Desert Online
Black Desert Online Dark Knight Western Release Confirmed
Release Dated for Black Desert Online Margoria Expansion
GMs Share a Black Desert Online Marriage Proposal in Video
Related:
Black Desert Online
,
Character Creation
,
MMORPG
,
News
,
Sandbox MMO