It was only a matter of time, but it's still good to know for sure; the Black Desert Online Dark Knight Western release has been officially confirmed and dated by Pearl Abyss, with details about the class revealed in an announcement.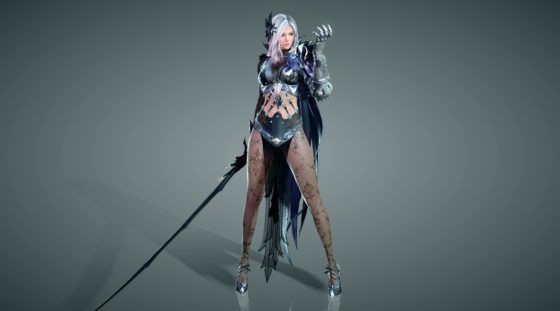 The Dark Knight will use a combination of long-range magic attacks and melee attacks with a two-handed sword that can be charged with dark energy. The class will also be able to absorb and corrupt the spirits around her, using them to blast nearby foes.
The new Dark Knight class will arrive to Western players of Black Desert Online as a free update in March, which will also bring the Kamasilvia region to the game. According to a tweet, the class will see its Awakening at a later date. In the meantime, a Western version of a previous teaser trailer can be seen below.
UPDATE: We've received word from the developers that the Kamasilvia region will be arriving in a separate update later, though the Dark Knight class is indeed set for March.
Our Thoughts
The Dark Knight is one of the more impressive classes to come to Black Desert Online, as well as one of the more stylish. We are most definitely excited for her arrival, as well as the content coming with the Kamasilvia region. Bring on March!
Your Thoughts
Are you eager to try out the new Dark Knight class, or are you happy with your chosen character class? Will you be exploring the Kamasilvia region? Give us your thoughts in the comments.
Source: press release
Articles Related to Black Desert Online
Release Dated for Black Desert Online Margoria Expansion
GMs Share a Black Desert Online Marriage Proposal in Video
Black Desert Online Dark Knight Class Teased in Video
Related:
BDO
,
Black Desert Online
,
New Class
,
News
,
Sandbox MMO