Black Desert Online is beyond any doubt one of the more visually impressive MMOs currently available, but it seems that Pearl Abyss is aiming even higher. The Black Desert Online developer signed a deal with Japan's Silicon Studio, one of the world's most renowned graphics technology companies, aiming for bilateral technical cooperation.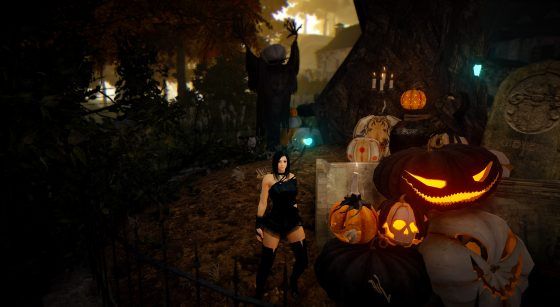 In other words, Pearl Abyss and Silicon Studio will be cooperating on graphic technology research and engine development, which means Black Desert Online has the potential to become even more advanced from a graphics standpoint.
Silicon Studio's post-processing software for optical effects, YEBIS, will be further advanced thanks to this partnership, and it will help achieve an even greater degree of fidelity for Black Desert Online according to the joint statement from Pearl Abyss and Silicon Studio.
Our Thoughts:
Black Desert Online is already very impressive visually, so we can imagine a partnership with one of the best teams developing graphics technology will boost the game's quality significantly. It could increase its appeal as time passes and newer games equally as impressive visually (if not more) are released but hopefully there will be sufficient content additions and improvements to give it consistency in the long run.
Your Thoughts:
Do you think this partnership is a good direction for Black Desert Online or would you have liked that the developers focus on other areas to improve the game? Let us know in the comments below!
Source: press release
Related:
Black Desert Online
,
News
,
Pearl Abyss