Remember a couple of weeks ago when we reported on a Black Desert Online graphics remaster presentation debuting in Korea? At the time, all that we had was information in and about the Korean version, but now a new English language landing page for the event has been opened up along with some new details for fans of the sandbox.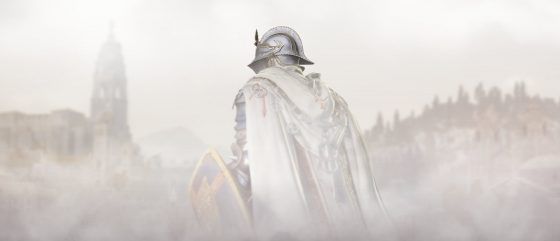 The information comes via the BDO Southeast Asia page. Details are, naturally, no different than what was first reported regarding the presentation itself; the event will feature a 4K video and live orchestral performance of the game's OST and feature a remaster keynote from the devs. The announcement also mentions that this new graphics overhaul will also optimize the game for a larger number of players in the SEA region, which should open up the MMO to more users.
What is new, however, is that the page now has a direct link for fans to also watch the presentation themselves. This event will broadcast on Saturday, August 11th at 3pm Korean time, which translates to 3am EST on early Saturday morning. So if you're hoping to watch live, better get your coffee or energy drinks on hand.
The website also invites players to "experience the renewed Black Desert Online" on August 23rd. The announcement doesn't specify as much, but it's largely assumed that this date is specific to players of the SEA region.
Our Thoughts
Well, on the one hand we all can perhaps get a look at these new graphics changes assuming people don't mind being up super early on Saturday. On the other hand, it'd be nice to know when these updates are due for Western players, but perhaps that August 23rd date gives us a (very) rough assumed window for release.
Source: press release
Related:
BDO
,
Black Desert Online
,
Event (Real Life)
,
Livestream
,
MMORPG
,
News
,
Sandbox MMO