The Black Desert Online head start is now live and kicking for all Conqueror's Pack owners and Daum have put forward a new dev diary.
Players who have not yet chosen a server to roll on may be pleased to hear that 2 new servers have been added. These are Croxus for Europe and Uno for North America, with additional channels to be added as needed in the future.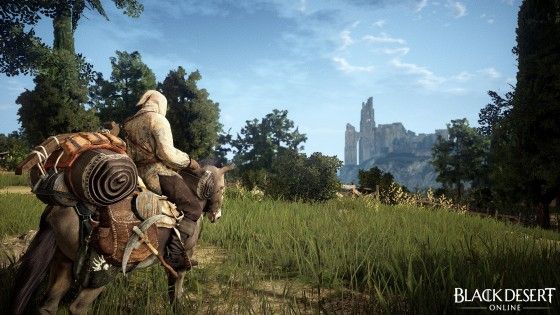 Game changes are reasonably minor since CBT2, though Daum do state that they are prepared for the initial "Imp Rush" (there's an early quest to kill a variety of Imps that caused quite a bottleneck effect in CBT2), and head start sees the return of thunderstorms to the game from CBT1! These will happen sporadically, up to 3 times per day, on a regional scale and turn the night pitch black. And, thank the heavens, the dreaded player lantern effect is now disabled by default. We are also getting the same part loot system as Korea,
There has also been an update on the cash shop prices. While it may not seem like much, outfits (with weapons) that were $32 in CBT2 will now be $29 at launch, with a further 20% discount on pets and outfit sets between March 3rd and March 14th. Costumes have also been split into Costumes and Outfits, with funtional costumes to go into the former, and more cosmetic choices to be placed in the latter.
The official launch date for Black Desert Online is March 3rd and you can now purchase and download the game ready if you'd like to hop in and join the fun!
Our Thoughts
Well we are seeing the usual launch issues that all MMORPGs go through with many reports of missing packages or items sent to the wrong server entirely, and some unable to log in at all, but people are in and playing which is really exciting! Sadly, we're kind of stuck at work and can't play with you just yet so kill some Imps for us, will you?
Source: Official Forums
Related:
Black Desert Online
,
Daum Games
,
Launch
,
MMORPG
,
News