Legal papers and a post on the BDO sub-Reddit have provided information of a Black Desert Online lawsuit against a bot maker.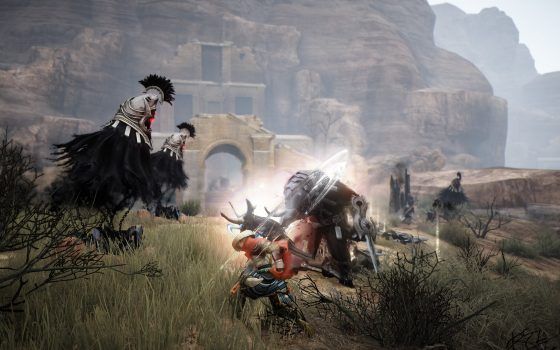 Kakao EU, the European branch of Daum Games, has officially filed papers in France against Julian Bosch, who authored the PYX bot. The lawsuit seeks damages in the amount of 500 Euros for each bot that Bosch has sold.
While the legal matter is addressed, Bosch has taken all of the PYX bots offline and has shut down subscriptions to his program. Bosch also made a statement about having "something else to announce" that is unrelated to the suit but is directly affecting the future of his operation.
If you can read French, the official papers for the suit can be viewed here.
Our Thoughts
Bosch called the suit "a sad day", but we are honestly having a hard time finding a tear to shed. A bot maker who profited from exploiting Black Desert Online being sued sounds like justice to us. Here's hoping that the French courts find in favor of Kakao EU and that Bosch's operations are shut down swiftly.
Your Thoughts
What do you think of the lawsuit? Is this Daum protecting its game, or a bot maker's rights being infringed upon? Tell us your thoughts below.
Source: Black Desert Online sub-Reddit
Articles Related to Black Desert Online
Ninja and Kunoichi Classes Coming to Black Desert Online
Black Desert Online Valencia Update Finally Available
Black Desert Online: Node and Worker Guide for Dummies
Related:
Black Desert Online
,
Lawsuit
,
Legal Trouble
,
News