Today's patch brings exciting changes for players who chose to venture into Black Desert Online as Valkyries, as it is their turn to awaken! After reaching level 56, Valkyries can embark on a quest to uncover the origin of their order and unlock the Sacred Power of the Holy Lancia to become a paragon of justice smiting their foes before they can even reach them.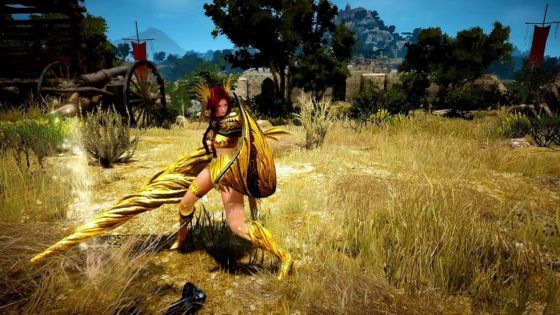 The Lancia grants Valkyries a perfect balance between offense and defense and more combat power than ever before due to the combination of shield, longsword and Lancia. The new skills granted by the Lancia allow the Valkyrie to deal great damage to targets in her path, making her a path opener on the battlefield.
The latest patch also marks the end of the Halloween event and introduces to the game a full cycle of seasons.
You can watch the official Black Desert Online Valkyrie awakening preview video below:
Our Thoughts:
So far, the awakening of the Valkyrie is probably the one who impressed us the most, also because of the background of this class and empowerment given in advance to get us more familiar with the Valkyrie and the roots of the Lancia's power. This class seems a formidable opponent so we can't wait to se more of her in action.
Your Thoughts:
What do you think about the awakened Valkyrie class? Will you be trying it out or do you prefer one of the other Back Desert Online classes? Let us know in the comments below!
Source: patch notes, official website
Related:
Black Desert Online
,
Kakao Games
,
News