We haven't even seen the Dark Knight arrive in Black Desert Online yet, but that isn't stopping Kakao Games from showing off the next major step. A new video posted online shows off the Dark Knight Awakening as she demonstrates her newfound powers.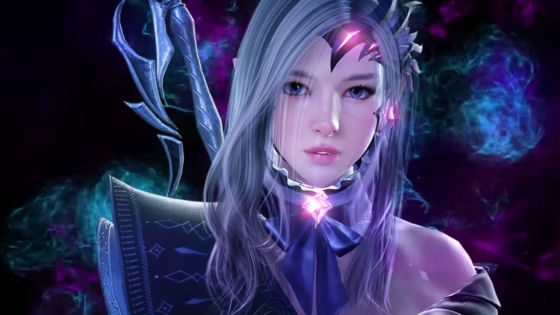 The motto of the Awakened Dark Knight appears to be "the only thing better than a sword is more swords", as the class now carries the ability to summon multiple blades from thin air to unleash hell on enemies. The video demonstrates abilities that involve blasting enemies with powerful eruptions of dark energy, slicing with a single large weapon, or casting down multiple, immense blades to rain on a targeted area.
We reached out to the devs to learn about a release date for the Dark Knight Awakening, and were informed that we can expect the new Awakening in a separate update "relatively soon". You can check out the video of the Dark Knight and her many, many swords below.
Our Thoughts
Well then! The Dark Knight continues to be more and more intriguing as Black Desert Online closes in on the release of the class. We were already pretty invested in trying out the Dark Knight, but seeing this Awakening in action is definitely making the wait that much harder.
Your Thoughts
What do you think about the Dark Knight Awakening? Are you impressed by the class, or does this new video not change your mind? Give us your thoughts below.
Source: YouTube
Articles Related to Black Desert Online
Black Desert Online Dark Knight Creation Available in Advance
Black Desert Online Dark Knight Western Release Confirmed
Release Dated for Black Desert Online Margoria Expansion
Related:
Awakening
,
Black Desert Online
,
Class
,
MMORPG
,
News