It's new class o'clock in BDO! Or, rather, it will be soon. The Black Desert Online Lahn class has been officially granted a release date for the West and that release date is Wednesday, May 23rd in a reveal full of style and a little bit of substance.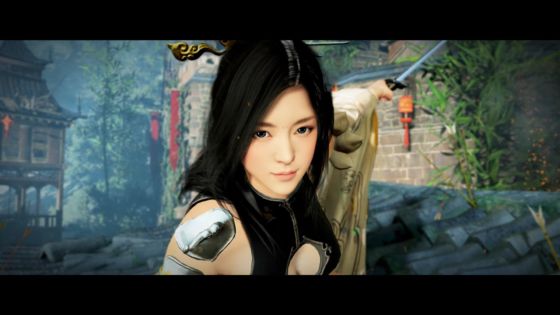 The Lahn hails from a region in the far east, where she lost a lover to an evil scheme of some sort. In order to seek greater power to combat this evil, she has traveled to the world of Black Desert Online. The Lahn wields the Crescent Pendulum weapon – a moon-shaped blade attached to a length of cloth – in her main hand and a short sword in her off-hand. Together, the paired weapons grant her a combat style described in the announcement as speedy, agile and dance-like.
While the Lahn won't arrive until the 23rd, players can get a jump start on the admittedly lengthy process of character creation with a pre-creation period starting on May 16th. Additionally, those who sign up to the BDO newsletter between now and May 23rd can earn themselves a seven-day Sealed Book of Combat, a seven-day Blessing of Kamasylve, and a 100g gold bar.
In the meantime, we've got a little teaser trailer of the class (which is precisely like the Korean reveal last December but in English) embedded below.
Our Thoughts
Huh. Another new class. It would seem that Black Desert Online is an altoholic's dream considering the number of classes being added to the game. We're certainly curious to know how this new Lahn class operates in a fight so we'll be sure to keep eyes on her.
Source: press release
Articles Related to Black Desert Online
Black Desert Online's Imperial Auction House Will Offer Rare Items
Fairies Flutter into Black Desert Online
Black Desert Online Game Page
Related:
BDO
,
Black Desert Online
,
New Class
,
News
,
Sandbox MMO