Are we all feeling appropriately hyped for Black Desert Online now? Because the closed beta arrives tomorrow and the client is available to download and install right now. If that's not enough, Daum Games have released Black Desert Online's opening cinematic into the wild and they have snagged Tay Zonday of Youtube fame to narrate it!
The cinematic gives players a little insight into what happened to the Central City when the legendarily dark and powerful Elision stone is recovered, recounted remarkably in Tay Zonday's dulcet tones.
The closed beta test itself will begin tomorrow at 8am UTC and runs until February 22nd at the same time. If you haven't been lucky enough to get your hands on a beta key yet you can still sign up for a chance to be invited into the test, or alternatively, you can still pre-order the Explorer's or the Conqueror's package to guarantee access to the beta as well as the full game when it launches on March 3rd, with early access dates as applicable.
To pre-download Black Desert Online, head over to your account page on the official website where there should be a relevant button once you have access.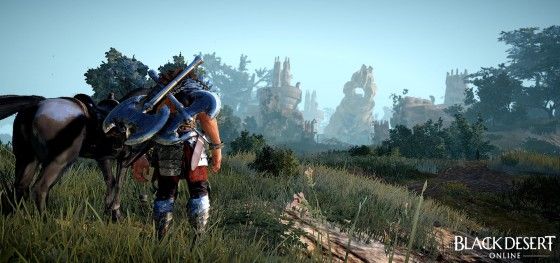 Daum Games will also be bringing back special in game events during this beta test. These will include the Bait Master Tour which can earn you a nice little title, as well as a brand new triathlon challenge. All rewards for participating in these events will be added to your account and go with you into the live game! You can also keep an eye on the official Black Desert Twitch channel to catch streams from the team as well as popular broadcasters. If you'd like to be featured on the official channel during this time, make sure to go sign up.
Our Thoughts
We're keeping a cool head over here but there's no denying that we're looking forward to Black Desert Online, and Tay Zonday was certainly an interesting choice for the opening cinematic, bringing an almost Morgan Freeman-like voice to the world of Black Desert.
Source: Press Release
Related:
Beta
,
Black Desert Online
,
Daum Games
,
MMORPG
,
News
,
Trailer