For those of you who can't wait for Black Desert Online either, now's your chance to get a first feeling of actually owning the game for yourself, as Daum Games has just launched the Black Desert Online pre-order offers. For those of you still in doubt whether or not you want to buy (let alone pre-order) the game, they also debuted a series of gameplay videos highlighting the six character classes players can look forward to when the Western version of the MMO releases early next year!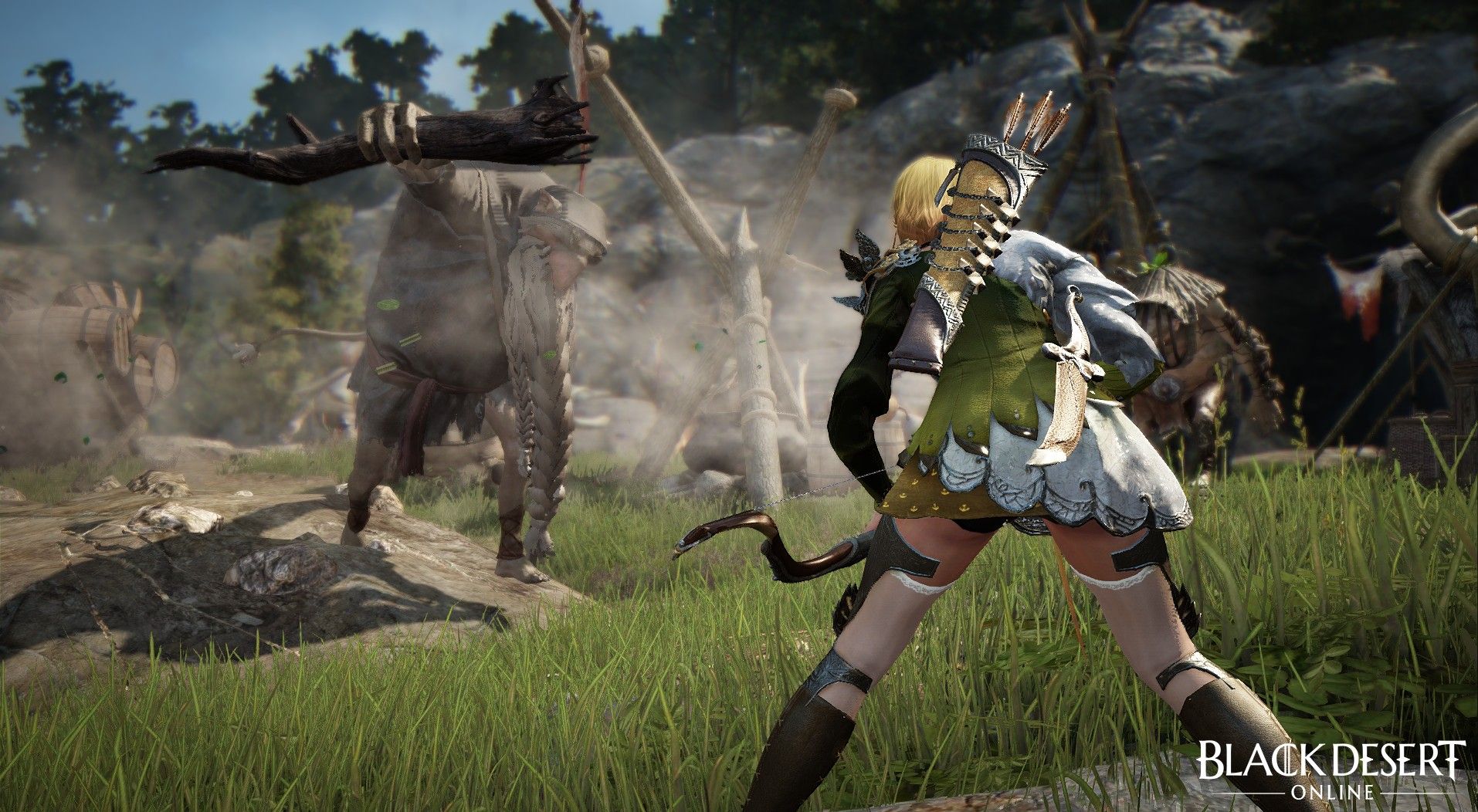 There are 3 packages players can choose from, and we're going to go over what each of them includes together with you.
Traveler's Package: Spending $29.99/€29.99 will get you a digital version of Black Desert Online, a seven-day guest pass, a 24 hour early head start (exclusive play-time, hurray!), one appearance change coupon, and more!
Explorer's Package: $49.99/€49.99 will get you a digital version of the game as well, but also exclusive access to one Beta test, two seven-day guest passes, a 48 hour early head start, an appearance change coupon, a tier three horse, one pet of choice, a unique weapon skin, and more!
Conqueror's Package: The most expensive pack will also get you the most, obviously. For $99.99/€99.99 you'll get a digital version of Black Desert Online, exclusive access to both Beta tests, three seven-day guest passes, a massive 96 hour head start, one apperance change coupon, a tier five horse, one pet of choice, a unique weapon skin and costume, 2,5000 Pearls (worth $25) and much more!
You'll also get to reserve a character and family name if you're one of the first to purchase one of these three packs, but this is a limited offer! First come, first served; it's a harsh reality. For more information on the pre-order rewards, visit the official Black Desert Online website.
As for those gameplay videos mentioned earlier. Clicking on each class name will direct you to a YouTube video where you can watch your favorite (and perhaps future) class in action. At launch, players will be able to pick from the Warrior, Ranger, Sorceress, Berserker, Valkyrie, and Wizard/Witch classes. We love us some Sorceress, so for the future Sorceress players among you; you can also watch the video below!
Our Thoughts
Though the gameplay videos might be a bit short, it still provides a proper look at what each class and the game in general has to offer, and it'll hopefully stimulate players to pre-order this gorgeous MMORPG. We'll be trying all the classes out at least, but close combat magic users are pretty darn cool.
Source: Press Release
Related:
Black Desert Online
,
Daum Games
,
MMORPG
,
News
,
Pre-order