The Black Watchmen, the new title from an independent developer, Alice&Smith promises to blend the lines between game and reality. This Hybrid between MMO and ARG (Alternate reality game) hopes to change the way we think about online games forever.
What is an ARG you might ask? An ARG or Alternate Reality Game is a hybrid between a "game" and real life. They aren't exactly a new concept and have been used as promotional tie-ins for quite some time. That doesn't mean they aren't fun and exciting. One thing that makes the Black Watchmen unique is it's not not tied to any sort of marketing. Instead of being a tool to drive hype, it in its self is the hype.
ARGs revolve around community interaction. They require players to work together and communicate. They use elements of puzzle solving and are often incorporated with real world activities. For instance, a player might have to decipher GPS coordinates and wait for a call at a local pay phone. The possibilities are nearly endless, and with a fully funded ARG not tied to an existing IP, the community will drive the story line of the game.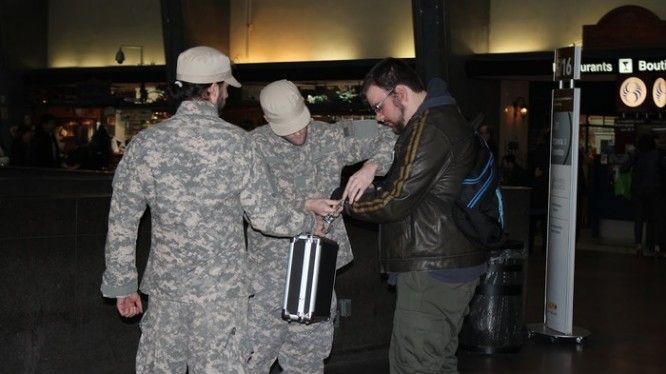 Alice&Smith have also promised to tie in a comic book to their project. Players from the community will drive the story line presented in the books. You as a player will have a chance to make history. With The Black Watchmen you have an opportunity to be larger than life.
The team behind The Black Watchmen are veterans in the ARG world. They have produced several large and well orchestrated ARGs in communities such as The Secret World and Warhammer 40k. Recently they have secured funding to employee staff and run offices for the next two years. Alice&Smith asks for your support via their newly posted Kickstarter. Since funding has already been secured for the companies baseline operations, they are ensuring that all donations can be used towards the development of The Black Watchmen.