A new mode is being added to Blackshot, the free-to-play online FPS by eFusion MMOG. This new mode is all about running with a bunch of cash and making sure you don't get caught. It's basically like being a rich tourist in a shady country and you're walking around with a waist bag full of cash!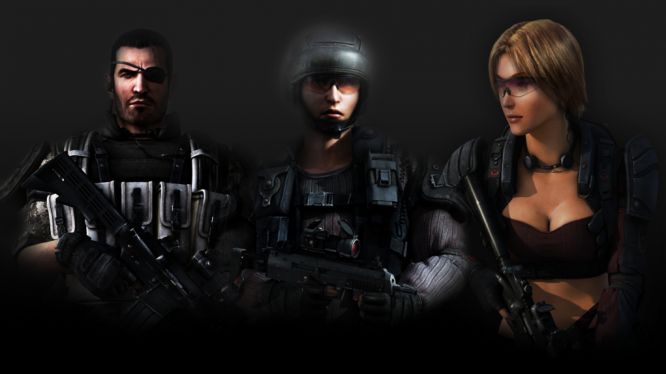 We all have those days that we simply cannot deal with people stealing our kills, and this is where the Running Man mode provides an alternative. Just grab the duffel bag full of cash, work as a team to prevent the opposing team from taking it back and if that doesn't work; just run. Picking up the Heist Bag will grant you enormous speed, and the ability to use the Heist Bag as a weapon. Smacking people in the face with a bag of cash, that's literally anyone's dream. Be careful though, once you pick it up, the opponents can kill you for points. Try protecting your ally or make sure you are protected when you are the lucky runner, and get those dollar bills!
Killing enemies via the Money Slap 200 times will give you 10 Lucky Bonus Boxes. And if you're not the lucky carrier of the cash, just start shooting! If you play the Running Man 150 times you'll receive a BSC Weapon for 1 day, and if you play it 300 times you gain a BSC Weapon for 3 days! The event will end on December 3rd. You can see the Running Man game mode in action in the video below.
Our Thoughts
First person shooters are obviously about shooting, but it's still a breath of fresh air to have a different mode added to the equation. Plus running with cash is just like the best thing ever. Make sure you don't drop anything though!
Source: Press Release
Related:
Blackshot
,
eFusion MMOG
,
Features
,
MMOFPS
,
News
,
Update