A new Blade & Soul producer's letter has been penned and it's full of information about the current and future development of the action MMO. Among the details in the letter are a reveal of an upcoming class, new instances and updates to existing systems.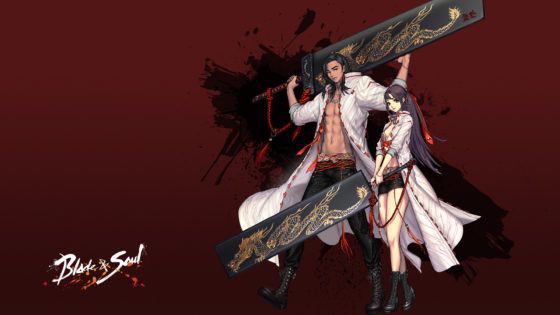 We'll get the big one out of the way first: pictured above is the new class, which doesn't quite have a name yet but is described as a tank character that uses both the power of their greatsword and the expense of their own HP to dish out pain. Naturally, as a tank class, it can also unleash skills that mitigate damage and gain temporary immunity to status effects.
In addition to the new class, players can look forward to Act 9 of the primary story, new solo and six-player Heroic dungeons, an upcoming feature to upgrade your Legendary equipment, and a variety of other features. There was even word of the Unreal Engine 4 upgrade, which should be expected sometime next year.
In the more immediate future, the letter also brought word of efforts to further enhance the game's existing Premium membership as well as work on 6v6 issues and bugs that continue to hamper players. You can read up on what's now and next in the full letter here.
Our Thoughts
That's a pretty sword! More than that, though, this new class sounds like an interesting addition to the Blade & Soul roster. Here's to more in 2018!
Source: official site
Articles Related to Blade & Soul
Blade & Soul Shows Off Updates to Unreal Engine 4
Blade & Soul 2 Unveiled as a Mobile Title
Blade & Soul Game Page
Related:
Blade & Soul
,
MMO
,
News
,
Producer's Letter