It's almost the first Blade and Soul anniversary, and the incoming update for the MMORPG is giving players the presents. In addition to a couple of new outfits, there will also be some unique in-game bonuses and some quality-of-life features.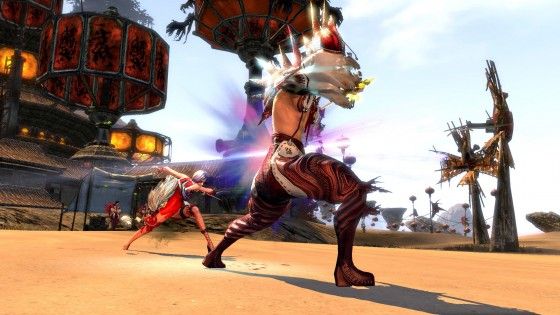 From January 18th through February 8th, players can pick up a free anniversary present from the Hongmoon Store, which houses a variety of goodies including an achievement and a title. An Anniversary Festival is also scheduled, giving players the chance to collect special coins and turn them in for a new costume and rare consumable rewards.
There will also be several in-game buffs offered, and those who renew a 365 day Premium Membership will get access to a unique Samurai costume. There are plans for more details on all of the anniversary events and rewards later.
In addition to anniversary-specific content, the game itself will see a couple of new quality-of-life features implemented in the next update. Weapon skins will now be able to be removed and placed on new weapons at any time, and pet appearances will be modifiable as the game splits stat bonuses and appearances in to two separate categories. Legendary Pets will also be introduced, which can be earned through transumtation.
Current details on what's coming up for the Blade and Soul anniversary can be read here.
Our Thoughts
The new outfits look pretty nice, but the quality-of-life features are probably one of the better parts of this news. Overall, the anniversary celebration for Blade and Soul could mean a lot of new shiny for players. We're looking forward to taking part!
Your Thoughts
What do you think about the upcoming anniversary? Do you like the outfits displayed? What do you think about the changes to Pets and weapon skins? Tell us in the comments.
Source: official site
Articles Related to Blade and Soul
New Blade and Soul Skill Trees Arrive on Korean PTR
Blade and Soul Gunslinger Class Unveiled at G-Star
Blade and Soul Silverfrost Weapon Costs Get Adjustment
Related:
Blade and Soul
,
Event (In Game)
,
MMORPG
,
News